February 3, 2018
March 16, 2018
to
Artists:
Amber Cobb, Orly Cogan, Susan Gilbert, Mari Hernandez, Jess Larson, Tracy Otten, Jennifer Pettus, Libby Rowe & Andrew Leo Stansbury, Martha Russo, Suzanna Scott, Colleen Toledano, Sarah Spencer White
Reception:
Saturday, February 3, 6 – 8 p.m. A
Co-sponsored by the Abigail Quigley McCarthy Center for Women
All events are free and open to the public
Judy Chicago's work radically shifted ideas, materials and processes in the feminist art created after The Dinner Party and the Birth Project, giving way to two generations of artists free to explore and challenge the constructs that define them as women and women artists. After: Birth specifically addresses contemporary responses to the concepts of motherhood, sexuality and the role of embroidery and fibers in third-and fourth-wave feminist art.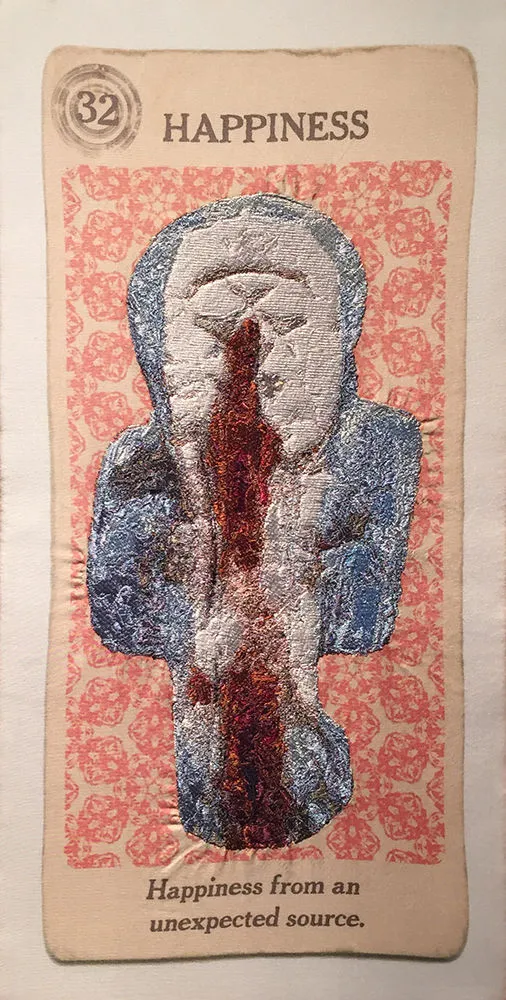 Jess Larson
Jess Larson was born and raised in West Central Minnesota, and received her undergraduate degree at the University of Minnesota, Morris in 1992. She did her graduate work at the University of Colorado at Boulder, completing a Masters of Fine Arts in Sculpture in 1995. Her work has been shown nationally and internationally in various group and solo shows. She currently teaches at her alma mater, University of Minnesota, Morris, and is the Interim Director for the Edward J. and Helen Jane Morrison Gallery on campus. Larson's artwork explores feminist themes via deconstructing messaging related to women's bodies and cultural expectations.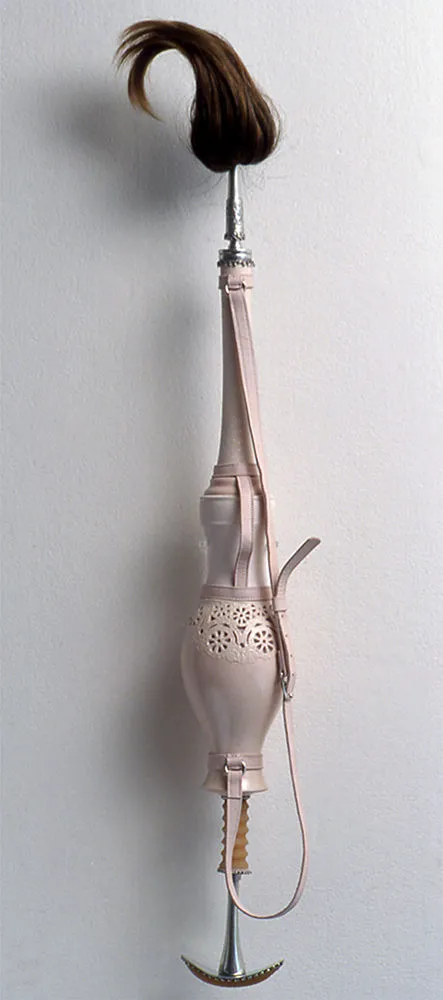 Colleen Toledano
Colleen Toledano is a studio artist from Buffalo, NY, and holds a MFA in ceramics from Ohio University. Colleen's complex and thought-provoking work is powerfully influenced by the recognition of our society's yearning for building revitalization and body improvements. By creating iconic objects of building constructions through the manipulation and transformation of clay, she speaks about the importance of self-improvements as a means to one's own personal control and power.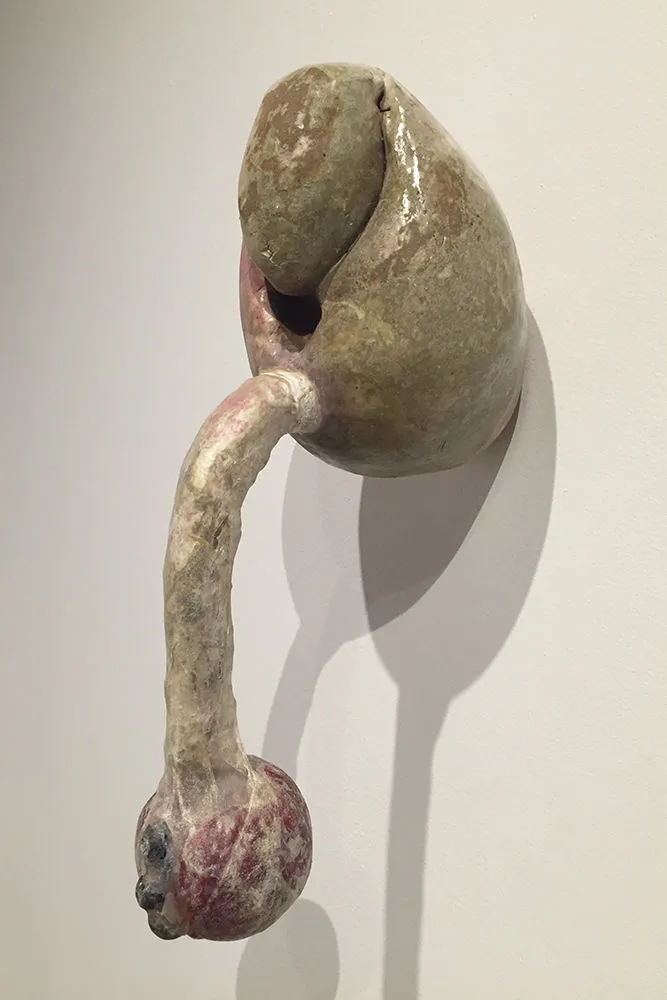 Martha Russo
Martha Russo earned her BA in developmental biology and psychology from Princeton University in 1985. A world-class athlete, she suffered a career-ending injury in 1984 while vying for a spot on the United States Olympic Field Hockey Team. After recovering from surgery, Russo was attracted to the physical nature of sculpture and began studying studio arts in Florence, Italy in 1983 and continued studying ceramics at Princeton University. In 1995, she earned her MFA at the University of Colorado Boulder. Russo's sculptures and installation have been exhibited nationally. Russo is represented by the Claudia Stone Gallery in New York and Goodwin Fine Art in Denver. She lives in the mountains northwest of Boulder, Colorado with her husband and two children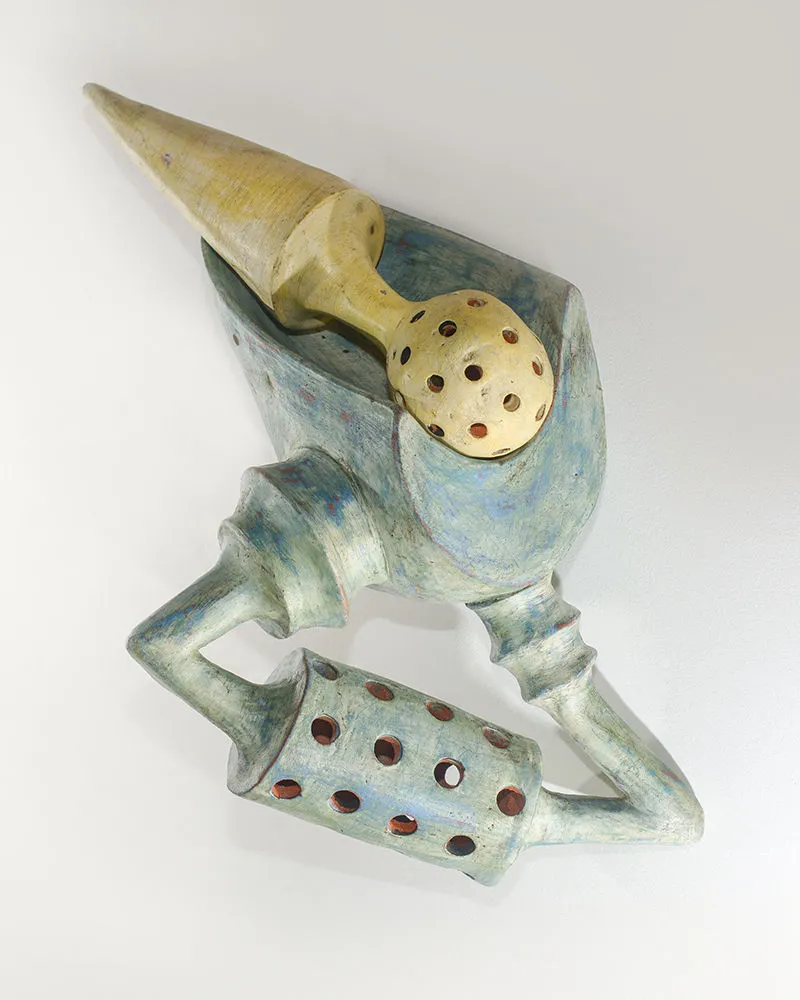 Sarah Spencer White
Sarah Spencer White was born and raised in Greensboro, NC. She graduated Phi Beta Kappa from the University of North Carolina at Chapel Hill with a BFA in studio art and a BA in English. White has been a working, exhibiting sculptor since receiving her MFA in 1997 from the University of Colorado at Boulder where she studied with Scott Chamberlin, Betty Woodman and Antonette Rosato. Recent solo shows include Spill at Golden Belt Gallery 100 in Durham, NC and at the Louise Brown Gallery at Duke University. A 2003 article in Ceramic Art and Perception, a ceramics magazine published quarterly in Australia, details her sculptural work. Other press includes "Under the Skin: the Ceramic Work of Sarah Spencer White" (Independent Weekly). She has been awarded grants from the Dorothy A. Brown Fund and the United Arts Council of North Carolina. She's also served residencies at Virginia Center for the Creative Arts and the Hambidge Center for Art and Sciences. Sarah has worked and lived in Fredericksburg, Virginia with her husband and three children since 2015.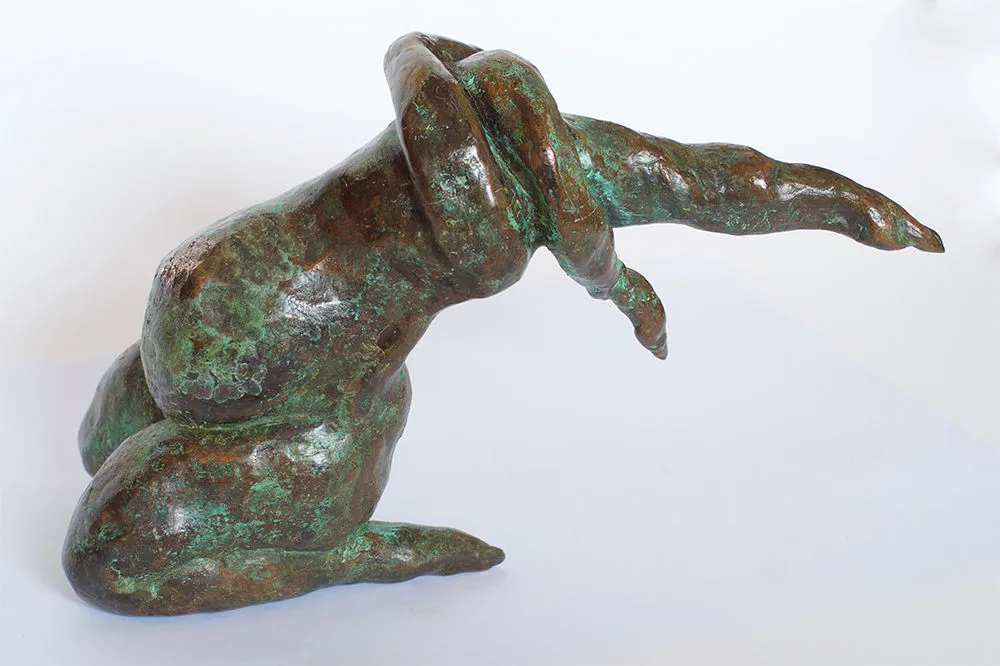 Susan Gilbert
Susan Gilbert began her work life as a computer programmer/analyst. Along the way she discovered an interest in mark-making which evolved into a love of book-making. After several years of exploration she realized she had become an artist. Susan works in a variety of media including cast metal, human hair, embroidery fibers and tea stains. A number of her poems have been published in regional anthologies. Originally from the United Kingdom, Susan now lives in rural Minnesota where she continues to make marks.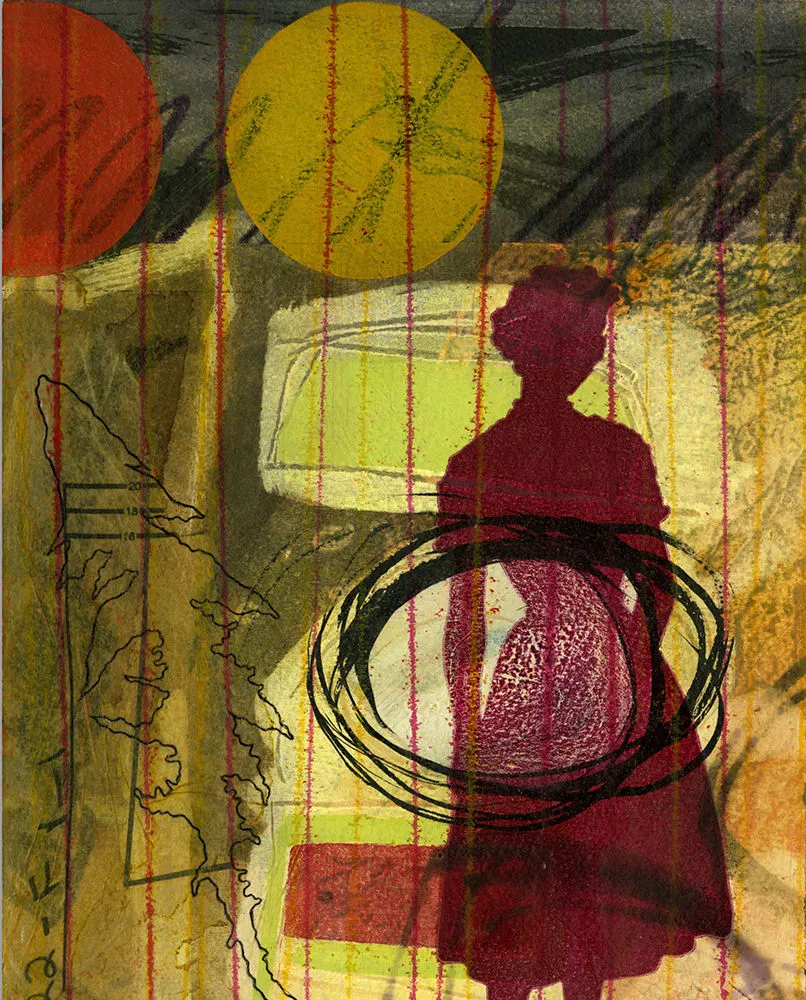 Tracy Otten Woman
Tracy Otten was born in Grand Forks, North Dakota. She earned a Bachelor of Science degree in psychology, dociology and fine art from North Dakota State University in Fargo, ND. Otten did graduate work at Palackeho Univerzita, Olomouc, Czech Republic and at the University of South Dakota where she received an MFA in printmaking. Currently, she is a Professor of Studio Art at the University of Minnesota, Morris. Her prints and mixed media work has been shown in over 100 regional, national and international exhibitions in the past decade, including 13 solo exhibitions. Her work is also in the permanent collection of 60 universities and museums. Otten has been the recipient of grants and awards through the Lake Region Arts Council, the University of Minnesota, the Plains Art Museum and the Nebraska Fine Arts Council One Percent for the Arts.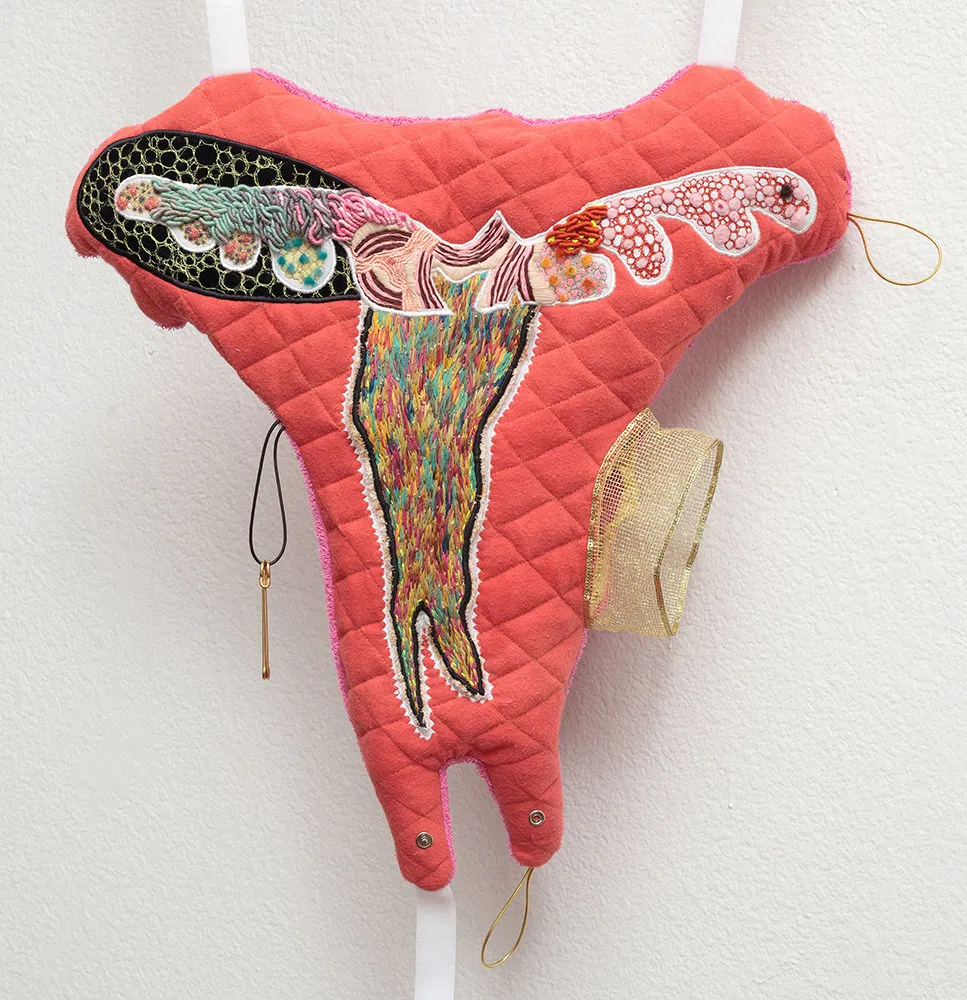 Jennifer Pettus
Jennifer Pettus is a multi-media artist living and working in the Denver metro area. She received a Bachelor of Fine Arts in studio art (sculpture) from the University of Colorado at Boulder and a Master of Humanities (women's studies/sculpture/theater design) from the University of Colorado at Denver. She has long been associated with the Denver artist's co-op Edge Gallery and was a member of the RiNo Art District's Ice Cube Gallery from 2015 to 2016. In addition to exhibiting locally, she has exhibited in Taos, NM; Lawrence, MA; Tlaxcala, Mexico; and Seattle, WA. Part of a new wave of mixed media fiber artists, Pettus is featured as one of 160 artists in the Dutch publication, Textile Art Around the World, and will soon exhibit her work at Fiber Art International 2016 in Pittsburgh, PA.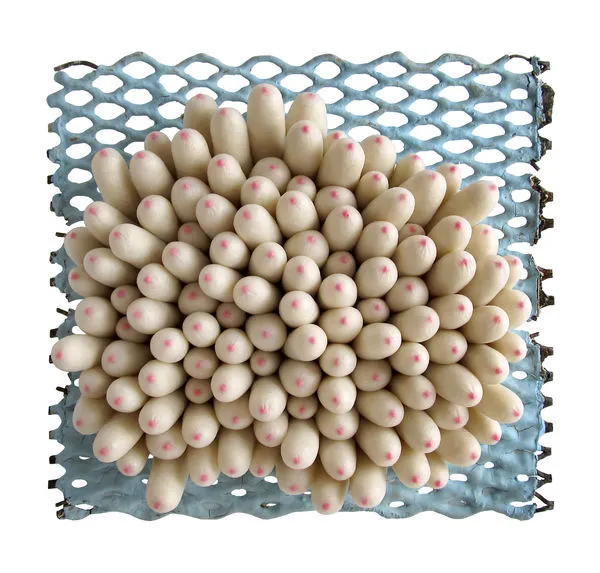 Suzanna Scott
Suzanna Scott is an artist living and working from her home studio in Northern Louisiana. Her work has been exhibited nationally and can be found in private collections worldwide. Raised in Southeast Asia, Suzanna returned to the United States to attend college where she discovered her love of sculpture and has been working with her hands ever since. Suzanna's current work explores feminist themes and visual ideas that are in and of the body. She continues to work with a range of materials—stone, wax, fiber and paper and frequently incorporates found objects into her pieces. Suzanna resides with her husband, Patrick, and teenage daughter, Elizabeth, in Ruston, Louisiana.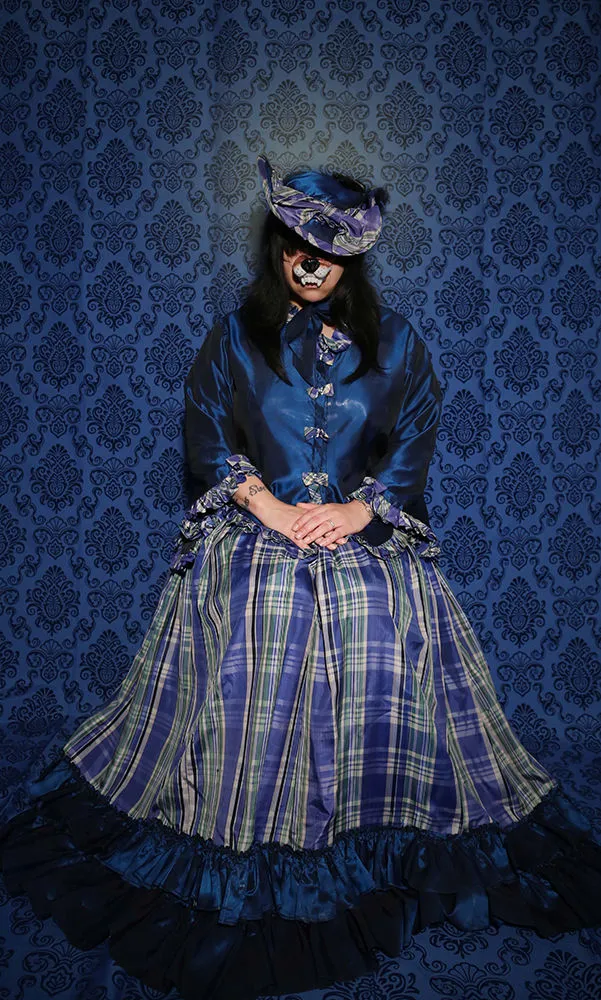 Mari Hernandez
An artist based in San Antonio, Texas, Mari Hernandez is a graduate of The University of Texas at San Antonio and one of four founding members of the Chicana artist collective Más Rudas.
Working mostly in the medium of photography, specifically self-portraiture, Mari's process entails visually articulating her experience as a woman of Mexican-American descent, via a Chicana Feminist lens. She presents an image of the self as affected by shifts in identity due to change. Ideas, conflicts and experiences manifest into characters she is able to embody and stories she is able to tell through self-portrait photography. In her work, Mari assumes multiple roles of photographer, subject, stylist and set-builder. Through the use of costume, masks, facial prosthetics and wigs she alters her appearance and assumes different positions in order to understand and project a concept. This practice is rooted in representation and the normalization of women of color in the contemporary art world. Referencing history and culture, her work acts as a marker of location and time. Mari is a recent recipient of the Joan Mitchell Foundation Emerging Artist Grant and the National Association of Latino Arts and Cultures Fund for the Arts Grant.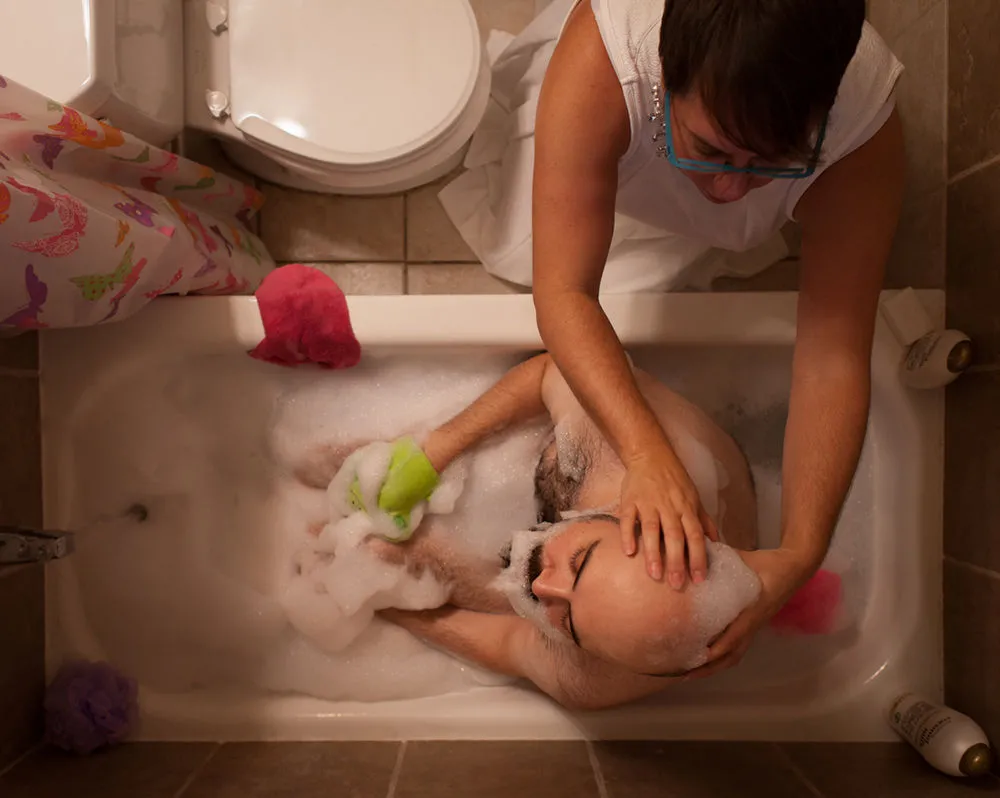 Andrew Leo Stansbury & Libby Rowe
Andrew Leo Stansbury is a ceramic-based performance artist from Cuero and San Antonio, Texas. He is currently an Assistant Professor at the University of Minnesota Morris, where he teaches ceramics and photography, and is the Morrison Gallery's art preparator. Andrew is also a member of the artist collective The Lullwood Group in San Antonio.
Andrew has been working with ceramics since 2005 and has over five years of experience as a ceramic technician. He holds his Masters of Fine Art in Artisanry from the University of Massachusetts – Dartmouth. He earned his Bachelor of Fine Arts in ceramics from UTSA in 2011, and he received his Associate of Arts and Science at the Victoria College in 2009.
Libby Rowe is an artist working in photography, sculpture, interactive installation and performance. Her artwork explores ideas of identity and belonging through self-definitions as informed by social and domestic constructs. Rowe is interested in breaking from traditional presentation strategies for photographs to engage viewers in a more interactive experience as well as the role of the photographic image in relation to other media. Rowe received her BFA from the University of Northern Iowa and her MFA from Syracuse University. She resides and works in San Antonio, Texas.
Amber Cobb
Amber Cobb is an artist whose sculptures, installations and drawings explore memory and the imagination in a nonlinear fashion. The underlying narratives within the work involve a combination of Cobb's personal history, barroom tales and "redneck" stereotypes as well as an amalgamation of abstract memories and appropriated stories. Cobb has exhibited her drawings, sculptures and mixed media works in a number of institutions including Boulder Museum of Contemporary Art, Colorado; Gildar Gallery, Denver; Neurotiatan Berlin, Germany; He Nan Province Art Museum, Zheng Zhou, China, and 516 Arts Albuquerque, NM among others.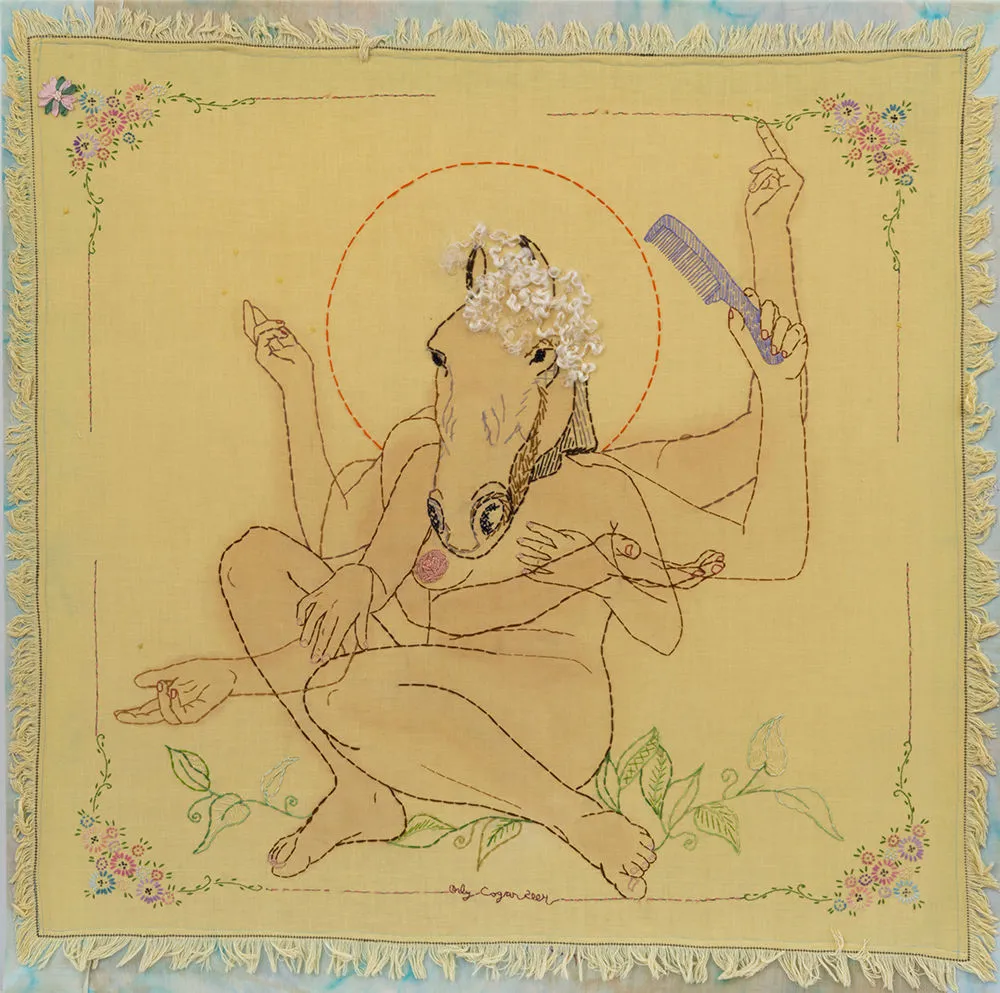 Orly Cogan
Orly Cogan was born in Jaffa, Israel, and is currently based in New York City. She was educated at The Cooper Union for Advancement of Science & Art and The Maryland Institute College of Art. Her work is inspired by relationships, evolving from the personal mythologies of her memories. Cogan works with vintage, printed fabrics and found embroideries made by women of previous eras. She sees herself acting as a collaborator, modernizing their traditional work and altering its original purpose. The fabric becomes the foundation for a fantastical, exotic extrapolation. Cogan is drawn to the space between dichotomies, such as soft and tough, dirty and clean, fantasy and reality, especially as related to gender. Her work explores common feminine archetypes and stereotypes, such as Madonna/Whore, Pin-Up Girl, Lolita, and the Femme Fatale. Searching for that odd thing, the Feminist Beauty Queen, mixing subversion with flirtation, humor with power, and intimacy with frivolity.
Image Gallery
Click an image to view in larger size