West Gallery
April 14, 2018
May 20, 2018
to
Artists:
Barbara Kreft, Kimberly Benson
Reception:
Saturday, April 21, 6 – 8 p.m.
All events are free and open to the public
Barbara Kreft and Kimberly Benson investigate abstraction through an uncensored exploration of medium and process, while also referencing the history of painting and the evolving digital age.
---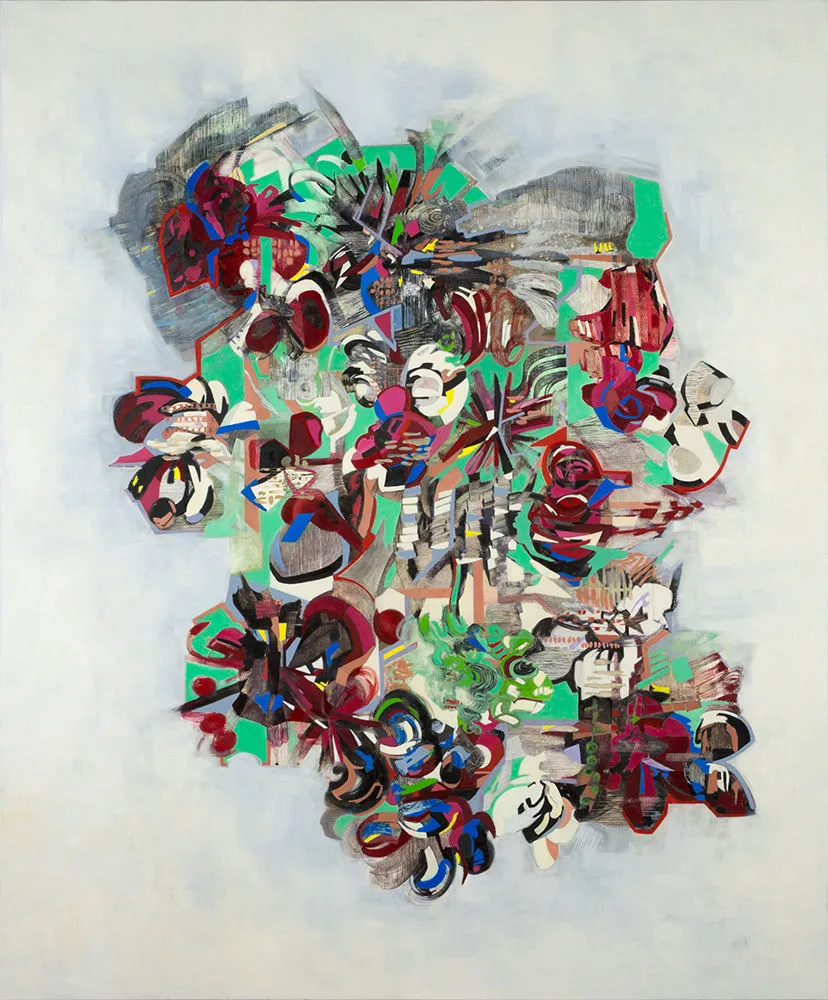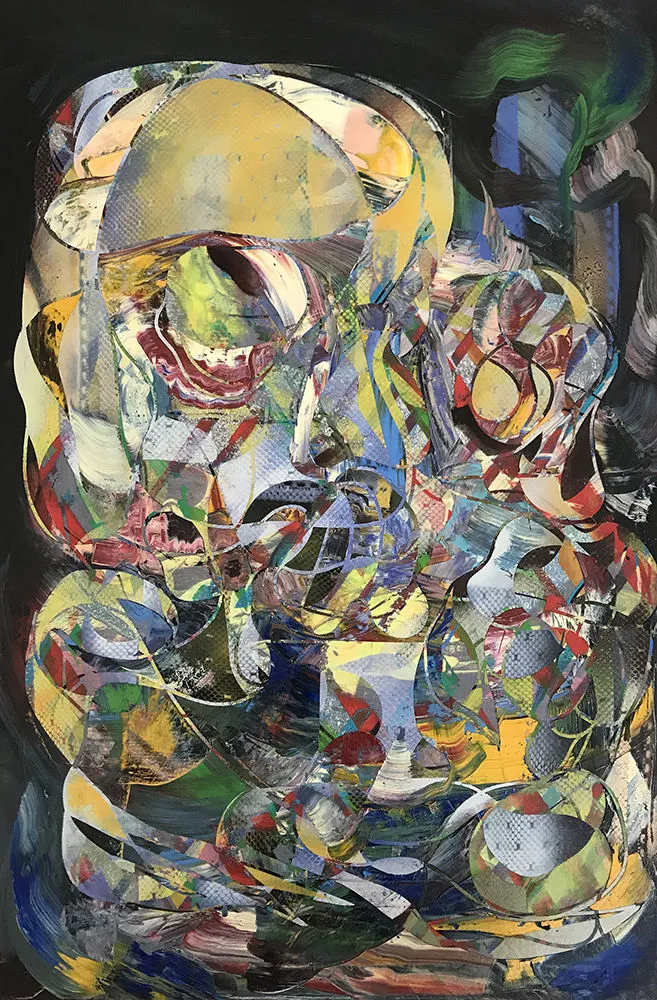 Barbara Kreft and Kimberly Benson
Artist Statement
Abstraction allows for an uncensored exploration of medium and process, albeit concurrent with references to the history of painting. Our individual processes connect through core ideas and investigations: the search for ideal beauty, complex structural configuration while negotiating flat space, and representations of nature. In viewing our work one can find threads of various movements, for example the gestures of Italian Baroque and Abstract Expressionism, or the bold flat shapes in 20th century Color Field Painting. In spite of these common themes, our work is distinguishable.
Benson's work references a romantic veneration of beauty and the metaphorical nature of 17th century Dutch still life paintings. In her multi-level process, the still life imagery is pushed through a visual maelstrom. In the end, her goal is to disintegrate a logical sense of space while adhering to some of the original structure and objects. A variety of painting applications are deployed, from thin washes, spray enamels, thick wet into wet mixing and multiple subtractive layers to generate an image that contains an overwhelming sense of both chaos and magic. Kreft's work references beauty by synthesizing patterns and symbols found both in nature and urban areas of decay. Floral patterns on discarded mattresses and abraded graffiti on sidewalks recall Baroque insignia, while reflections of water and intricate tree bark give repetition and balance to her complex compositions. Kreft works to unify each painting into a harmonious assemblage, a delicate process of repair. Benson searches for a greater level of visual dissonance where energies and matter are allowed to run unfettered.
We believe in the significance of abstraction as it allows for both deep questioning and broad interpretation. Our attitudes toward painting are released from purpose and agenda, relying instead of visual experience and impact. However, we respond to the vagaries of contemporary life: the cycle of destructive and creative forces. Through steadfast commitment to the daily practice of painting we seek the security of beauty and equilibrium, a certain order and harmony of diverse elements. We share a dedication to craft and an affinity for abstraction with all its possibilities.
Image Gallery
Click an image to view in larger size