West Gallery
April 8, 2017
May 21, 2017
to
Artists:
Greg Dickerson, Gregory Fitz
Reception:
Saturday, April 8, 6 – 8 p.m.
Conversation with the Curator: Monday, April 10, 11 a.m. | The artists and curator discuss First Thought, Best Thought
All events are free and open to the public
The Catherine G. Murphy Gallery at St. Catherine University proudly presents a show of paintings by local painter Greg Dickerson and Seattle artist Gregory Fitz. Curated by Carol Lee Chase, a painter and instructor in the studio art department at St. Kate's, this exhibition explores the immediacy of paint. Chase explains, "Dickerson and Fitz are agile mark-makers who share an interest in spontaneity within their respective approaches to painting. Color, line, gesture and form are emphasized in this show of abstract compositions."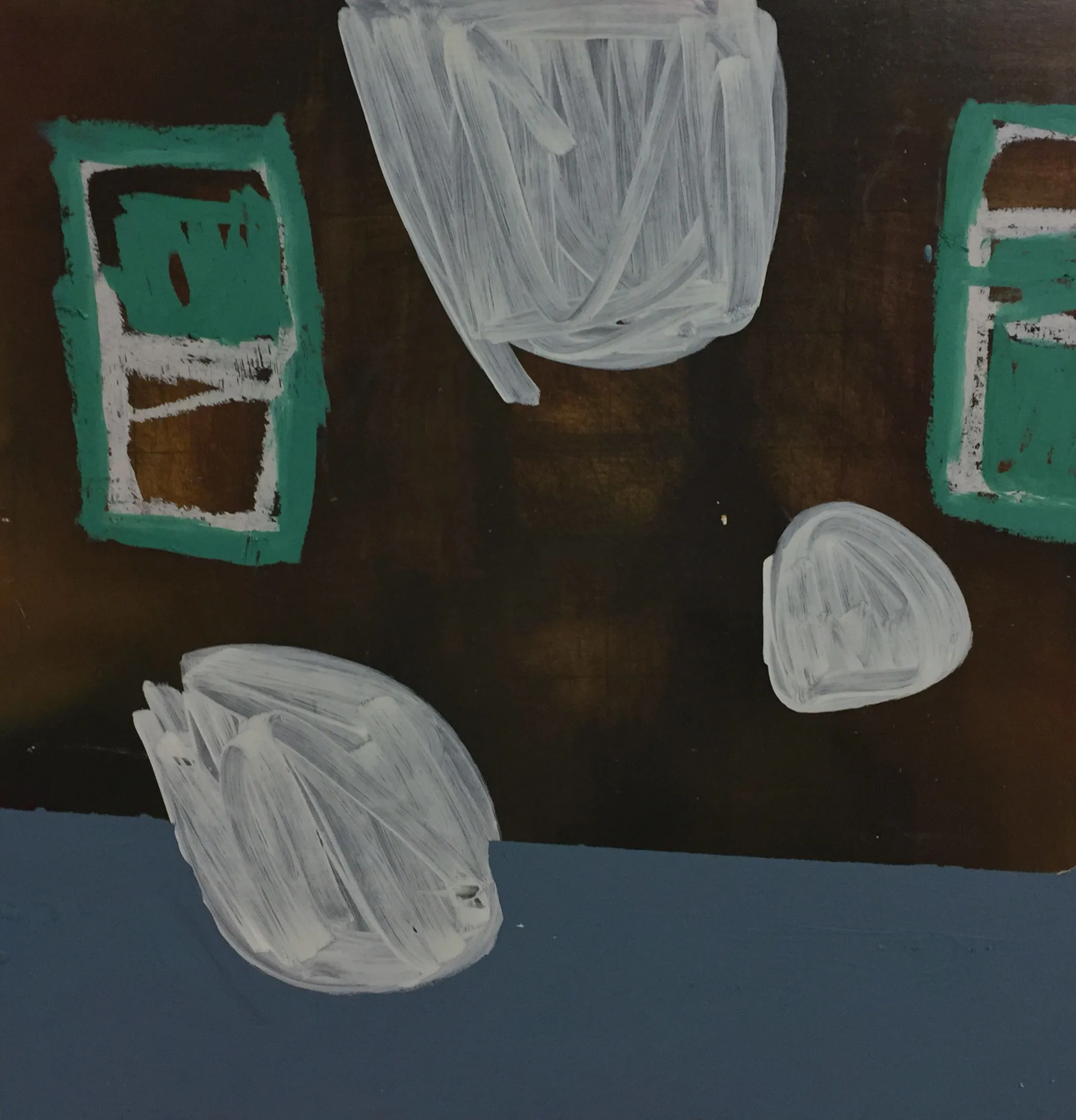 Greg Dickerson
Artist Statement
My paintings are driven by intuition. Seeking immediacy in my compositions, my process is largely conceptual. Playful abstractions evolve into compositions of graphic marks as well as complex patterns of lines, forms and colors. These elements lead to areas of spatial reference and anthropomorphic imagery within my paintings, revealing a visual language that relies on spontaneity as well as an understanding of formal principles in art.
I seek tactility in my paintings, and layer them with rough edges, thick sections of pigment and chalky linear drawings. These, too, are accidental responses, formed instinctually as the composition develops, demonstrating my experimental approach to painting.
Biography
Greg was born and raised in Cleveland, Ohio before moving to Minnesota in 1998. He received his M.F.A. from the Minneapolis College of Art and Design (MCAD) and a B.F.A. from Edinboro University in Pennsylvania. Currently, he is an adjunct professor of graphic design, two-dimensional design, and drawing/painting at MCAD and St. Catherine University. Greg's work in currently being shown in various galleries in Chicago. When not in the classroom or with family, Greg can be found in his barn-studio behind his house.
---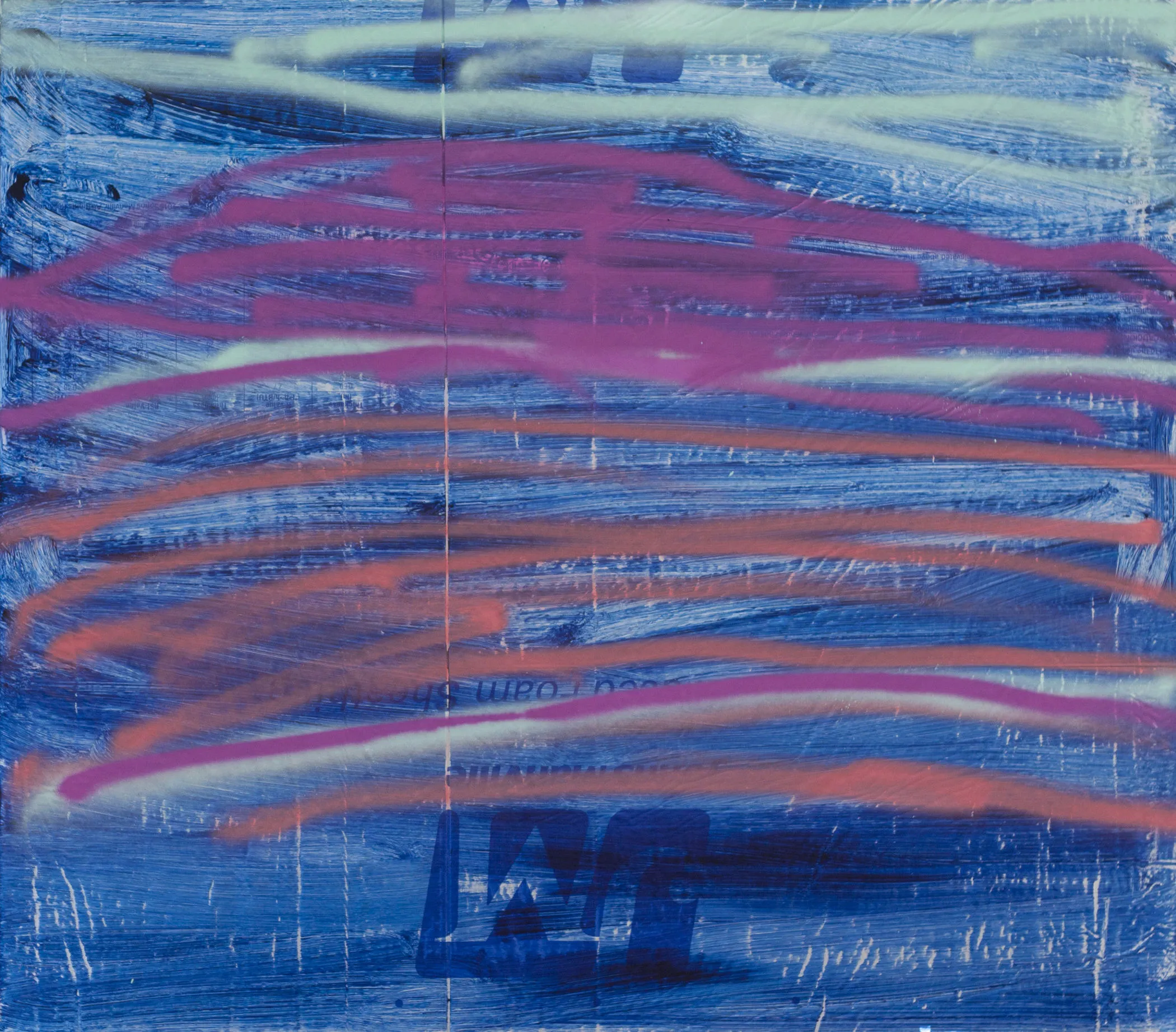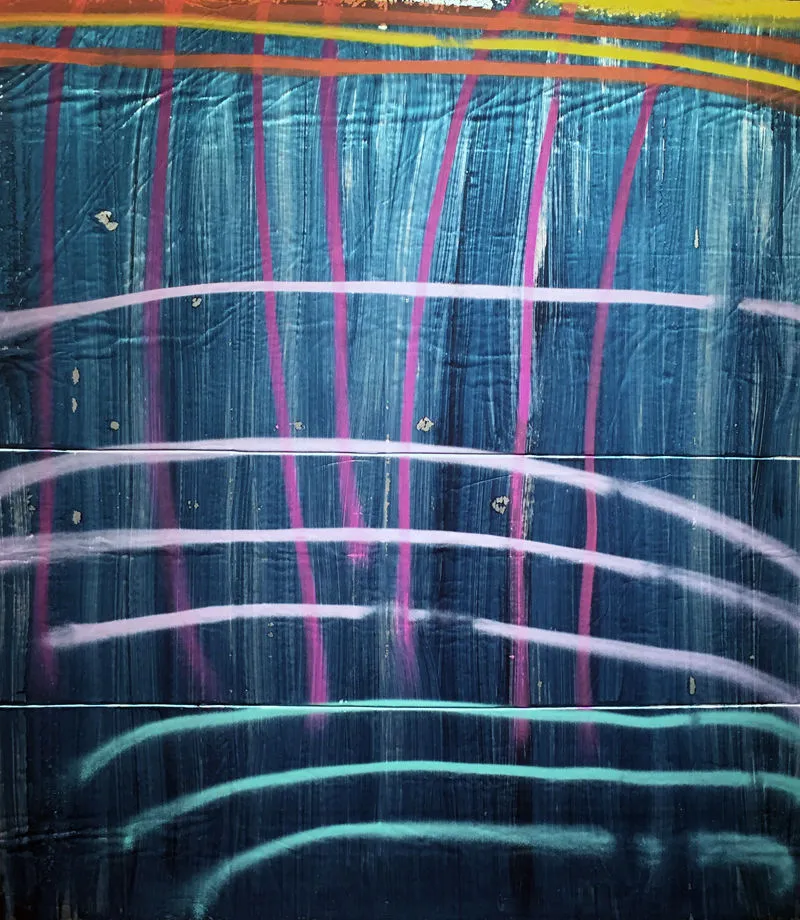 Gregory Fitz
Artist Statement
The Aurora Borealis paintings are a series of sparse compositions made with spray paint and acrylic paint on foil-faced polyisocyanurate foam panels. Ideally, the imagery and materiality of the Aurora Borealis paintings are inseparable.
As images, they hover in a tense balance between claimed representation and painterly abstraction. They are made quickly to emphasize immediacy. Spray paint obscures the human hand by erasing brush strokes while simultaneously tracing the painter's movements across the surface. The foil reflects available light through translucent layers of paint, accentuating or disguising the image, depending on the viewer's vantage point. The foam is fragile, yet does not biodegrade. It is a utilitarian material intended to conserve energy and contribute to comfortable shelter. As a support panel for a painting, I hope it acts as an open-ended question about consumption and permanence in an advanced industrialized society and economy.
Biography
Gregory Fitz is a visual artist, writer and curator based in Seattle, WA. His visual art practice consists of sculptural installations and paintings. His work explores modernism's history and influence, investigates the value assigned to art objects through evidence of labor and addresses broader conversations about consumption, sustainability, climate change and permanence.
His sculptures and paintings have been exhibited throughout Minneapolis at the Weisman Art Museum, the Soap Factory, Gallery 369 and TuckUnder Projects. He has also shown his work at the Nemeth Art Center in Park Rapids, MN and through the Minnesota Artists Exhibition Program. His essays have appeared in MNArtists.org, The Drake, This is Fly, The Fly Fish Journal and Silverwood Park's Poetry in the Park series (St. Anthony, MN). From 2001 to 2016, he curated, assembled and/or presented over 50 art exhibitions as Director of the Law Warschaw Gallery at Macalester College in St. Paul, MN. For more information about Gregory and his artwork, visit www.gregoryfitz.net.
---
Image Gallery
Click an image to view in larger size