West Gallery
November 2, 2015
December 18, 2015
to
Reception:
Saturday, November 7, 6 – 8 p.m.
Lecture and Gallery Talk: Saturday, November 7, 7 p.m.
All events are free and open to the public
Jody Isaacson's new body of work is a systematic examination of loss and living, an assessment of those who have contributed to her own life and a recognition of the value and limits of memory. With this exhibition, the artist hopes to let go of these individuals while simultaneously embodying memories of their loss into a fully aware present – a mindful, engaged intention.
Relying on her prior experience as a candlemaker, individual candle wicks were dipped into white wax, once for each year of the person's life. These nearly 250 wax pendulums are dedicated to the many individuals who have been present and then passed on from the artist's life. Everyone lost, from many contexts and places, are brought together in the installation. Their common thread is now transformed to a string of candle wick.
The exhibit is the artist's reflection on her life so far, the role lives and deaths of others have played in shaping hers up to now. It presents a meditation on how loss and memory are continually active in living in the present and future. Never static, always fleeting, still only in the moment.
---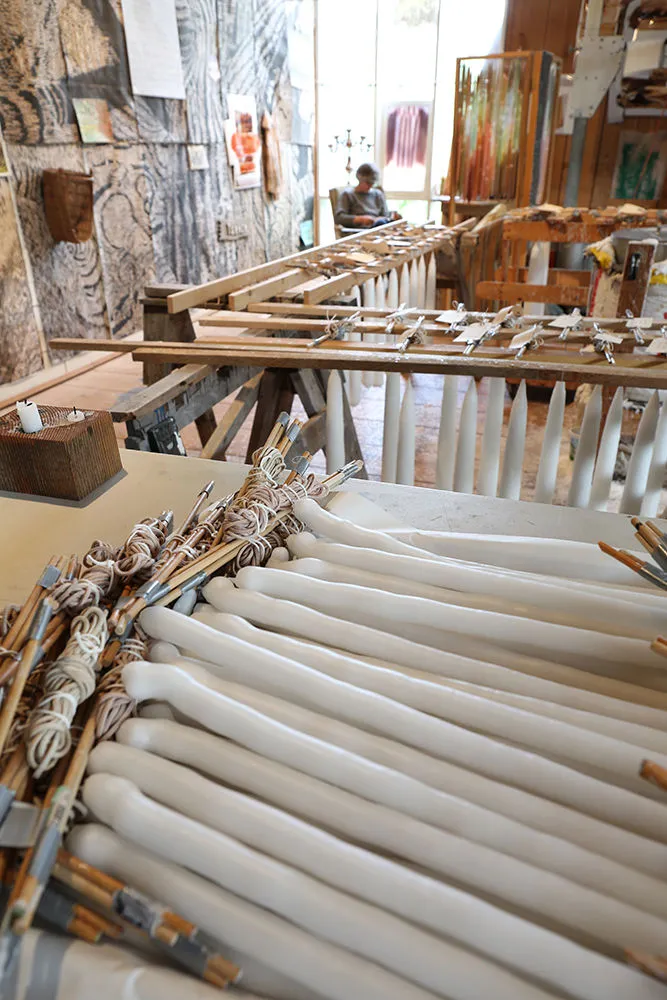 Artist Biography
Seattle born artist Jody Isaacson earned her B.F.A. from the University of Wisconsin and her M.F.A. from the California College of Art (1983). Her work has been shown at the Greg Kucera Gallery in Seattle (1984), the Nevada Art Museum in Reno (1990), The Print Club in Philadelphia (1992 and 1993), the Albuquerque Museum (2003), the Museum of Fine Arts in Santa Fe (2003), the Henry Art Gallery (2012) as well as other institutions. Her work is included in many collections.
She has received many grants and awards including a Visual Arts Fellowship by the Western State Arts Federation, an Art Matters, Inc Support Grant, the Moschzisker Juror Award and the Print Club Selection Award from The Print Club in Philadelphia, the jurors award from the Maryland Federation of Art, a Small Projects Grant as well as an Individual Artist Grant from the Washington DC Commission on the Arts and Humanities, two Creative Projects Grants from the Arts and Humanities Council of Montgomery County, Maryland and most recently an Individual Artist Award: Painting from the Maryland State Arts Council and a Print residency at the Art Union of Hungarian Etchers and Lithographers in Budapest. She lives in upstate New York.
---
Image Gallery
Click an image to view in larger size