West Gallery
March 9, 2016
May 22, 2016
to
Artists:
Anna Rosenthal, Lavina Branscomb, Danielle Moler, Tavia VanZuilen
Reception:
Saturday, April 9, 6 – 8 p.m.
All Events are Free and Open to the Public
This annual spring event showcases the talent of graduating studio art majors Anna Rosenthal, Lavina Branscomb, Danielle Moler and Tavia VanZuilen. Their capstone course prepares them for the professional world. Before graduating, each student establishes a website, secures business cards, develops a mailing list, builds a professional portfolio and installs her work for this public exhibition.
---
Anna Rosenthal, Artist Biography
Anna Rosenthal will receive her degree from St. Thomas. She studied Studio Art with a Graphic Design concentration at St. Catherine University. Her artwork focuses on Botanical Illustration. Her photo realist watercolor paintings, graphite, and pen and ink drawings depict natural specimens. Anna has exhibited in several exhibitions, including Botanical Art in All It's Wonder, at the University of St. Thomas, Spring 2014. She was also featured in the summer 2014-2015 St. Thomas alumni magazine. Along with courses at St. Catherine University and the University of St. Thomas, she has studied at the Minnesota School of Botanical Art for seven years. After graduation, she plans to use her Studio Art degree to continue creating botanical art and teaching private art lessons.
Mushrooms, 2012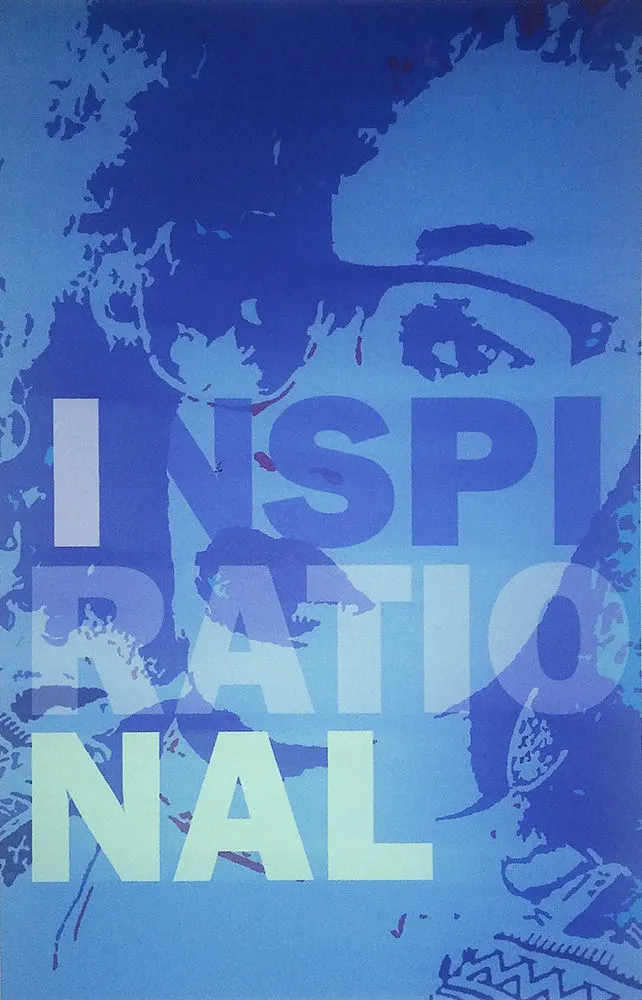 Lavina Branscomb, Artist Biography
LaVina Branscomb became fascinated with art at a young age. In 8th grade she began learning about digital art, her passion for it grows continuously. During high school, she enrolled in every computer design course offered. Her adoration for Graphic Design persisted in college. LaVina Branscomb is a senior studying Studio Art with a Graphic Design concentration at Saint Catherine University (St. Kate's).
In 2015 she was delegated as Lead Designer for Ariston and is currently a part of the 2016 design team. She has served for the past two years as a Student Graphic Designer for the Student Center and Activities office at St. Kate's and has created numerous publications for the Multicultural International Programs & Services office on campus. Aside from her leadership roles at St. Kate's, LaVina is heavily involved in the community. She currently works as the Marketing/Social Media Intern for courageous heARTS in south Minneapolis, publicist for Gigi's Braid Factory in Minneapolis and previously worked as a student designer for the National Association of Black Journalist summer of 2015. LaVina has created designs for a number of community organizations including: Angela's FaithNFitness, Amani Rose, Keystone Community Services, Pretty Jues Entertainment, and Collier's Designs & Events.
Courageous Intersections 3, 2016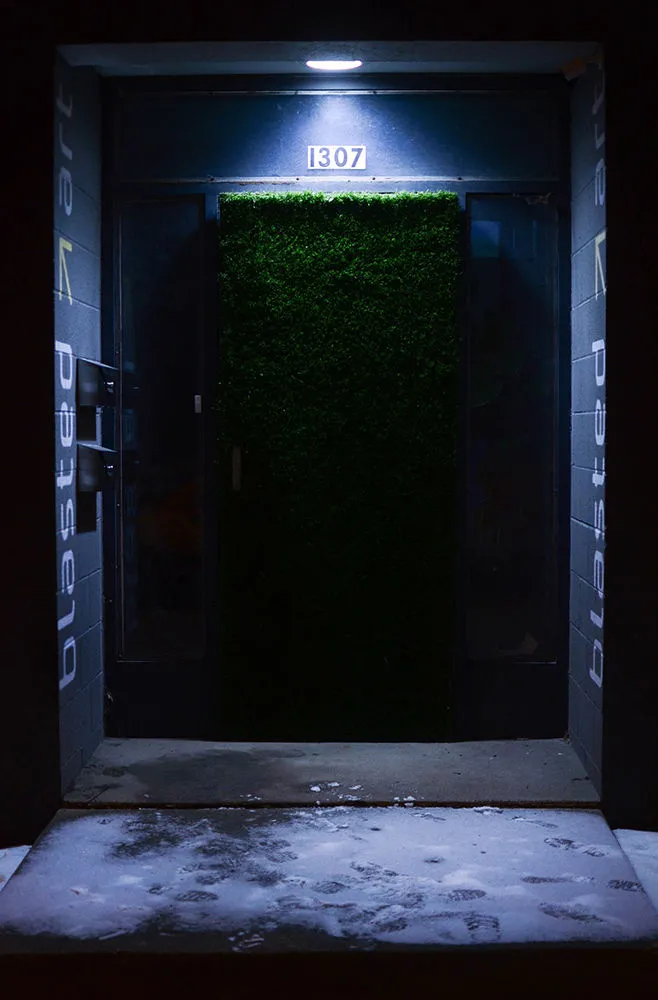 Danielle Moler, Artist Biography
Danielle Moler is a twenty–two year old photographer and book artist hailing from Hagerstown, Maryland. She receives her BA in Studio Art and Art History in May 2016 from St. Catherine University. She served as both Photography Coordinator and Lead Co–Coordinator for Ariston, St. Catherine University's annual art and literary publication. In 2015, she received the Peter Lupori Scholarship for outstanding studio art achievement. She is currently working in Minneapolis/St. Paul and has had her work exhibited at the Catherine G. Murphy Gallery at St. Catherine University and The Christensen Center Gallery at Augsburg College.
Untitled (Door), 2016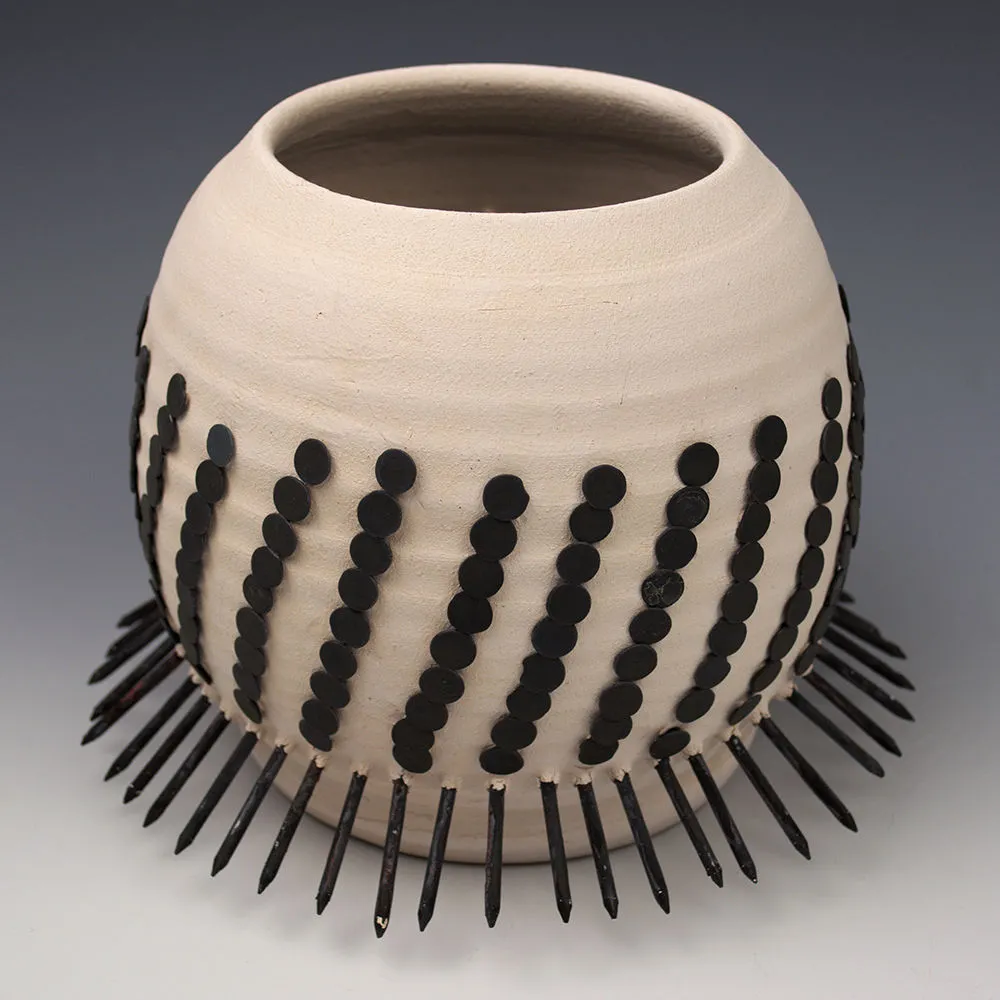 Tavia VanZuilen, Artist Biography
Tavia VanZuilen grew up and lived in Farmington, Minnesota until she was accepted at St. Catherine University and moved to St. Paul. She graduates in May, 2016 with a double major in Art History and Studio Art, with a concentration in Ceramics. Tavia has been very involved in the Art and Art History Department, she worked as a Studio Assistant in both the Ceramics and Sculpture studios, as an Art Department receptionist and in the Visual Resource Library, where she assisted with the organization of the University's Fine Arts Collection. Tavia is the President of Clay Club and for the years of 2014–16 organized the Empty Bowls Project, which raises money for Open Arms of Minnesota. She was awarded an Assistant Mentorship Program, (AMP), teaching assistantship, and worked with Professor Monica Rudquist in the Ceramics Hand Building class the spring of 2016. In 2015, Tavia had a series of her work published in Ariston, the student run juried publication of literary and visual arts at St. Catherine University. After graduating, Tavia will move to Bolder, Colorado and continue working with clay.
Two Hundred Thirty Three, 2016
Image Gallery
Click an image to view in larger size