East Gallery
September 9, 2015
October 21, 2021
to
Reception:
Saturday, September 12, 6 – 8 p.m.
Patricia Olson, Associate Professor of Studio Art & Director of the Women's Art Institute, installs The Mysteries Revisited, a contemporary reinterpretation of a women's midlife initiation as seen in the Villa of the Mysteries murals in Pompeii. Olson's reinterpretation of a women at the threshold of change is as timeless as the original ancient murals.
---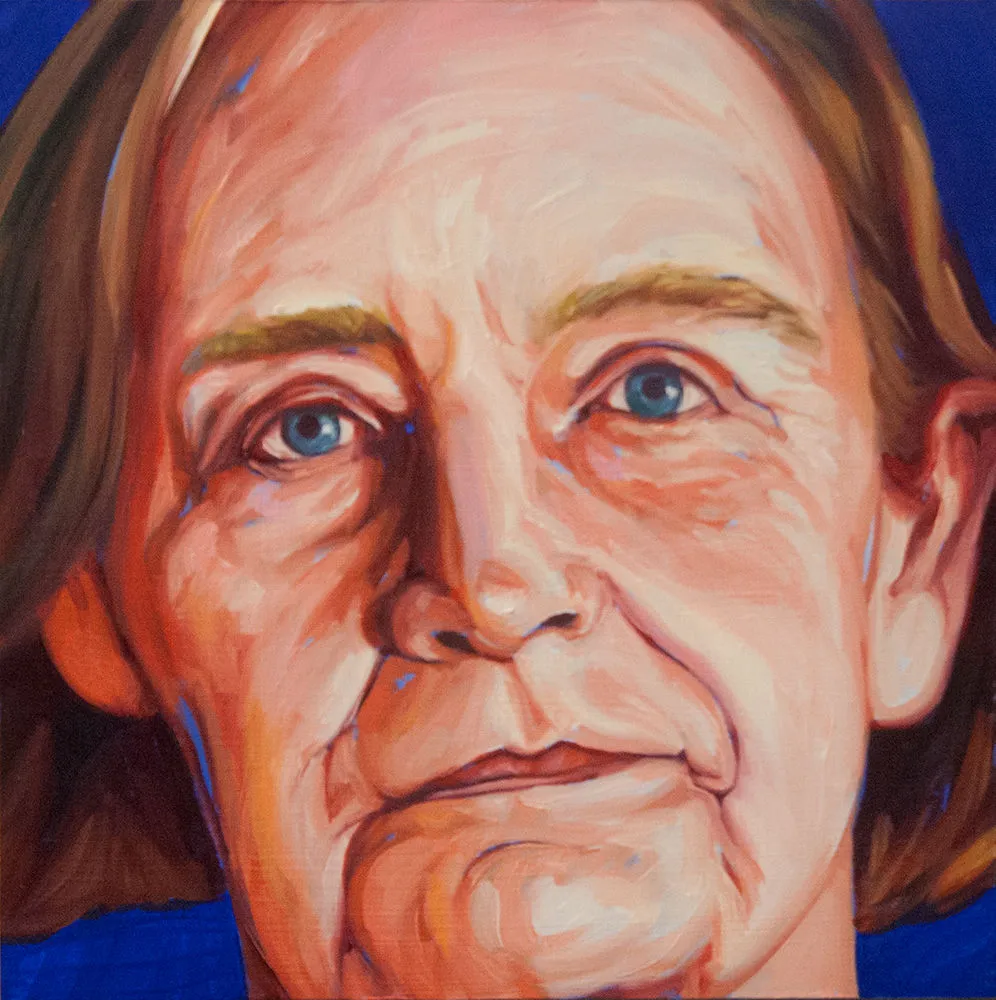 ARTIST STATEMENT
Patricia Olson
The Mysteries are a narrative sequence of seven life-sized panels that portray a woman at mid-life as she undertakes a ritual, inner journey to her creative source at the center of the self. These are self-portraits, and I am looking to the ancient Roman mural at the Villa of the Mysteries in Pompeii, Italy, as touchstone and guide. I am painting the life of the embodied soul, the soul-filled body. I live with the question: What does it look like when I come face-to-face with the mystery of my own creativity?
The self-portrait figures of "the initiate" mirror the posture and gestures of the Roman matron in the ancient Villa of the Mysteries. I have, however, reinterpreted the ritual to correspond to my experiences as a contemporary woman. Even as we try to understand why a proper Roman matron would become an initiate in a mysterious rite of passage at Pompeii, we also wonder: What could prompt a woman like myself living at the beginning of the twenty-first century to attempt to recreate this experience through painting?
Our own modern culture has few meaningful rites of passage. Initiation today, according to Jungian psychoanalyst Esther Harding, "is necessarily a private and solitary affair taking place in the secret recesses of the heart." She suggests that we moderns have not out-grown our need for initiation into the mysteries, but these days the movement is taking place on an individual basis, in the unconscious, as soul work. For me, The Mysteries is not only an homage to the knowledge of the past, but also an attempt at participation mystique, a dance with the cosmos. Painted almost 20 years ago between 1996 and 1999, The Mysteries are being revisited in this exhibition in honor of the newly restored frescoes at the Villa of the Mysteries in Pompeii. The site reopened to the public in March 2015 after a two-year, $973,600 renovation that now shows the same brilliant colors that the ancient Romans would have enjoyed.
I, too, have updated my painting journey with The Moon Mysteries, seven small self-portraits in which the lighting and head position mimic the phases of the moon. So the cycle continues.
Image Gallery
Click an image to view in larger size