East Gallery
May 1, 2020
May 24, 2020
to
Artists:
MaryJane F. Eischen, Frances Johnson, Maria Pang, Alex Sanchez, Emelin Ventura Gonzalez
In their senior juried exhibition, St. Kate's senior studio art majors exhibit work that reconstructs personal and social narratives they see in the world.
Due to the coronavirus pandemic and to promote social distancing, The Catherine G. Murphy Gallery is temporarily closed. View the entire exhibition below, and visit the guestbook here to leave a comment for the artists. All sales are made directly with the artists. Artwork prices do not include shipping. For more information, please contact Gallery Director Nicole Watson: nmwatson@stkate.edu. Thank you for visiting!
---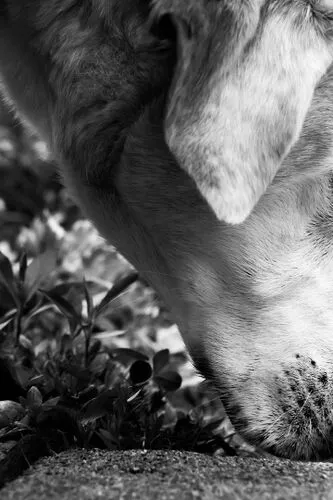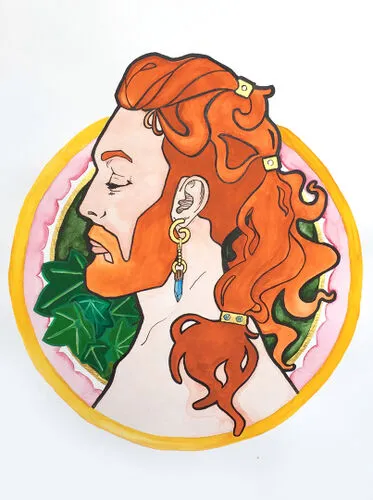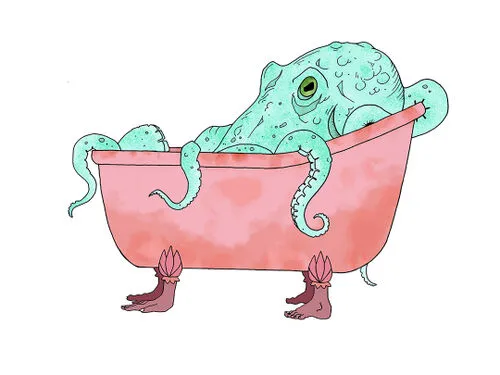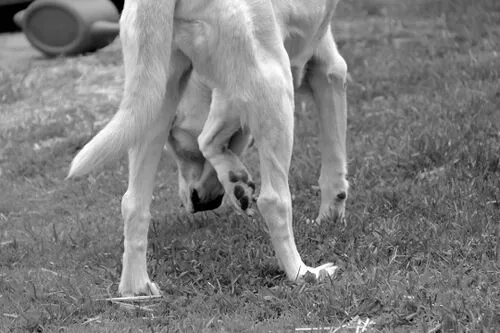 MaryJane F. Eischen
ARTIST STATEMENT
I am a female photographer, illustrator, and digital designer from the Twin Cities. I have been making art for as long as I can remember and in any way that I could—through drawing, designing, making, and even destroying things. I remember my parents making little projects with me to refine my creativity. I practiced beading, embroidery, and textile work with my mother. My father taught me his trade of woodworking, which led to skills in repairing and building. These same skills were passed from my grandparents to my parents. As I explore my own passions and ideas through my work, I remain undoubtedly aware of these intergenerational influences.
Many of the interests I express in my work are ones I can identify from my childhood. I remember sneaking into my brother's room to read his comic books, where I first met the visual adventures and graphic aesthetic I explore in my illustrations. I consider my interest in honeybees, and connect it to gardening with my mother and identifying bugs with her. When I look at my prints of fish, I see a connection to the shirts I have collected from science camps and events I have attended throughout my life. Many of these shirts also feature the fish form. My love for whimsy and fantasy can be traced to my fascination with The Lord of the Rings. I gleaned themes of strength and perseverance from the film, and later the books, and often explore these concepts in the work I make today. The subjects and aesthetic of my artwork overlaps with my memories and life experiences.
My work is most often made at the intersection of my love for science and fantasy as well as my passion for art. I use representational imagery to legitimize the fantastical elements of my work in an effort to persuade the viewer that my creations really exist. I strive to simultaneously combine and juxtapose reality and imagination.
Historical time periods and literature are also important sources of visual inspiration for my work. I enjoy the aesthetics of the art nouveau movement and Ukiyo-e Japanese prints. I often explore concepts and imagery from the writings of Octavia E. Butler, J.R.R. Tolkien, Jim Henson, Jules Verne, and others. An overall grounding concept for me comes from Butler's science-fiction novel, Parable of the Sower: "God is Change".
The variety of artistic mediums present in my work reflects my desire to be an artistic polymath. My documentary photography explores nature and relationships. While I frequently work with digital mediums, I additionally embrace textile work. I enjoy creating linocut prints as it draws from the Japanese woodcut prints I have developed a fondness for during my time working with art in the collections at St. Kate's.
I gravitate to creating images that tell a story or encourage the viewer to interpret by creating their own story for the work. My imagination runs somewhere, and I have to follow it.
BIOGRAPHY
MaryJane (MJ) Frances Eischen was born and raised in St. Paul, Minnesota. She will receive her BA in studio art from St. Catherine University in May 2020. Her areas of focus are graphic design and photography, with a double minor in art history and digital humanities. MJ has been awarded the St. Catherine of Alexandria Scholarship for all four years of her undergraduate education, and she is the 2018 recipient of the Art and Art History Department's Peter Lupori Scholarship.
MJ has been an active participant in the St. Catherine University community, enjoying a variety of arts-related experiences. In 2017, MJ had her first solo exhibition, titled Bee-utiful Lives, which was on view in the hallways of the Communications Building at St. Kate's. MJ has been regularly involved with Ariston, St. Catherine University's annual student art and literary publication. She has had nine works published in the book over the last four years, and she has held three positions on the Ariston team: Photography Lead, Graphic Design Lead, and Ariston Lead Coordinator. She has also served as the Student Assistant in the Visual Resources Library since 2017. In 2018, MJ participated in the Assistant Mentorship Program with Dr. Christina Spiker, Visiting Assistant Professor for the Department of Art and Art History. They collaborated to create a website and an exhibition displaying Japanese woodblock prints from St. Catherine University's Archives and Special Collections. MJ's most recent endeavor is working as a graphic design intern for The Arc Minnesota.
---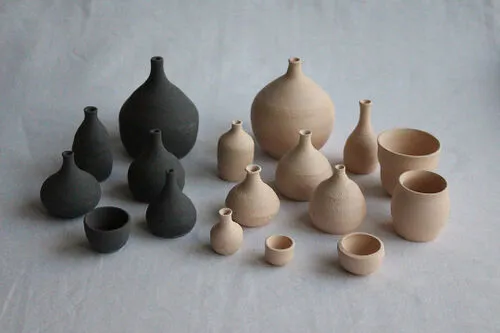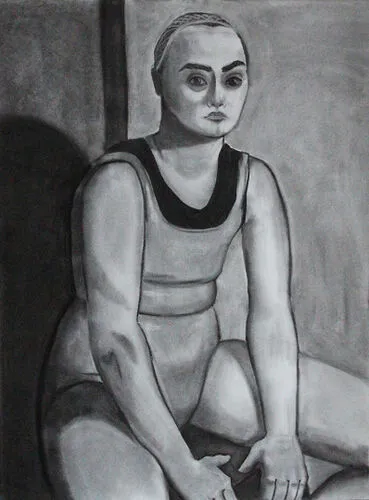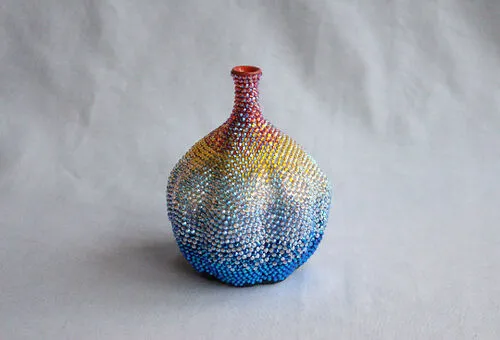 Frances Johnson
ARTIST STATEMENT
I am a ceramic artist who works primarily on the wheel. I create three-dimensional works that convey a sense of whimsy by utilizing beautiful colors, round bottle shapes, and adding an extra dimension to my work by covering my pieces with Swarovski Crystals. As a queer person, I am forever fascinated by the art that comes out of our community. I am especially inspired by drag performers. I love the elevated, over-the-top glamour of drag, and I work to incorporate that same concept into my work by creating elegant curvy forms and adorning them with crystals. I am hyper-aware of how gender and gender roles are performed, and I seek to break those through my art. Though my clay pieces are covered in jewels, I do not view my work as particularly feminine, nor do I view it as masculine. My work simply exists as a thing of beauty, something to be treasured, not something to be defined by gendered terms.
BIOGRAPHY
Frances Johnson is a ceramic artist from St. Paul, Minnesota. They will be graduating from St. Catherine University in May of 2020 with a degree in studio art and a minor in art history. They will showcase their work in Re:Constructed, St. Catherine University's senior juried exhibition in May 2020. In September 2019, Frances's work was included in the Student Art Forum at Bethel University. Frances exhibited their work in Before and After, a show of work by St. Kate's students and alumnae, on view at St. Catherine University during Claytopia, the 2019 conference for the National Council on the Education of the Ceramic Arts (NCECA). An interview with Frances about their art was published in The Wheel, St. Kate's student newspaper in December 2019. Their work has also been published twice in Ariston, St. Catherine University's student art and literary publication. In their time at St. Catherine University, Frances has been a member of Clay Club and has regularly volunteered to help at gallery opening receptions.
---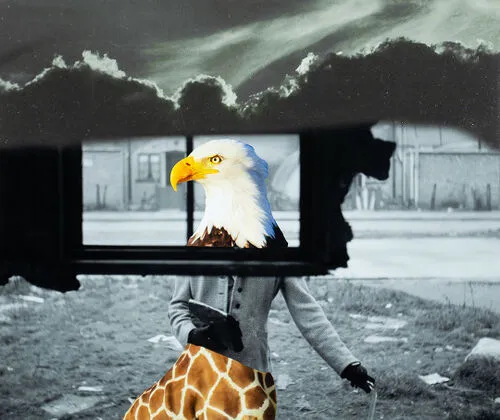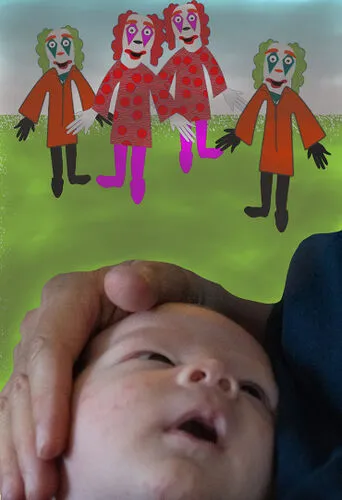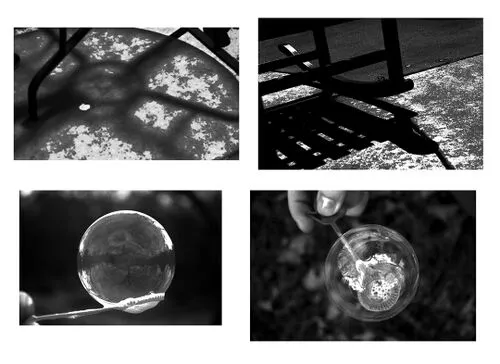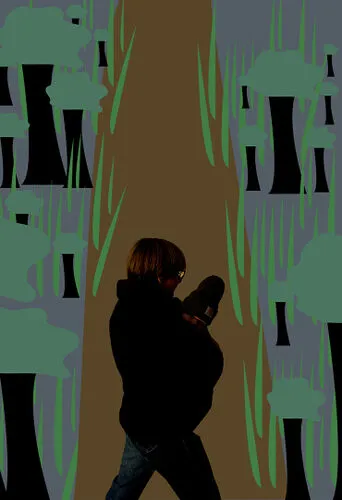 Maria Pang
ARTIST STATEMENT
I am a quiet, short, young artist who deeply cares about the world being a peaceful place that creates safety so every person receives the care and respect they deserve. I also want every country to have the resources needed to ensure that everyone is healthy. I am concerned about many of the poor choices being made by leaders in our country and in the world—they do not support a diverse and creative world.
I am a graphic designer and a photographer who combines text and images. I use these skills to make collages that express my perception of myself, my family, and my fears. All my artworks are intended to capture the beauty of these experiences and to reveal the complexity of these people and their relationships. I worry and I grieve and I dream. I see the pain that we cause each other and I imagine how we can heal each other.
A major struggle I have faced is making sense of my relationship with my grandmother. I hope to make art that captures the good times with her, as well as my longing that she would have made different choices that would have included me as a part of her life. I know she loved me when I was a baby. She said being with me made her feel happy to be alive. I basked in her love for me until I was about ten years old. Then she made unsafe choices that kept us apart. I have felt her absence keenly as my life unfolds, and I miss her so much. My personal story reflects the universal longing for connection and belonging. My nephew's birth has inspired me to consider creating an image of my nephew sitting on my grandma's lap. Instead of the confused, distant Grandmother I saw in the nursing home before her death, I want my image to bring the happy, loving Grandma back into the light, showering her affection and care on a beloved family member.
I utilize both Photoshop and Illustrator to create pieces that capture my ideas. I think of an event or story and reflect on what the people were doing or experiencing in order to capture a whole different perspective. I shrink or distort "reality" in order to capture the vision I have of what could be or might be. I begin my images by creating sketches of my memories, then I add elements that have nothing to do with the actual experience to create an interpretation of feelings and longings. I intentionally choose ambiguous images to allow for different interpretations. My goal is to make art that encourages people to cherish each human being and relationship. I will continue to make artistic expression a priority throughout my life.
BIOGRAPHY
Maria Pang was born in Guatemala, adopted by two moms and raised as part of a diverse family living in Minneapolis. She will graduate from St. Catherine University in December 2020 with degrees in studio art and digital humanities. Her artistic areas of focus include graphic design and photography, which she often combines in her artwork. Maria's pieces frequently address her personal feelings and reveal the complexity of relationships in her life.
During her undergraduate career, Maria has been an active member of the St. Kate's community. She worked in dining service, preparing and serving food. She also attended various arts-related activities around campus: movies and music performances, productions at The O'Shaughnessy and lectures by nationally recognized speakers such as Sr. Helen Prejean and Pao Houa Her. These experiences have broadened her awareness of the complexity of the world and the perspectives of other people.
Her future plans include pursuing a summer internship to learn new skills that relate to art. She hopes to secure a job that will allow her to continue to work with Photoshop and Illustrator. In addition, she plans to continue her current series, titled Everett Project, in which she explores her relationship with her nephew and the theme of new beginnings. Her career goals, combined with her art practice, allow her to express her deep commitment to nurturing relationships and cherishing others.
---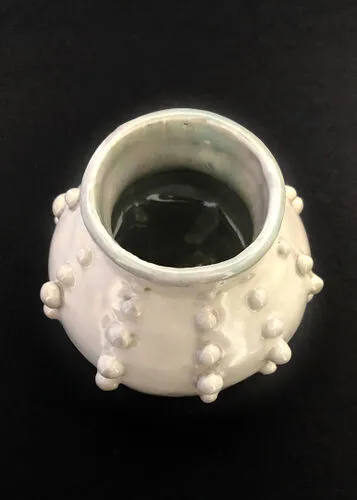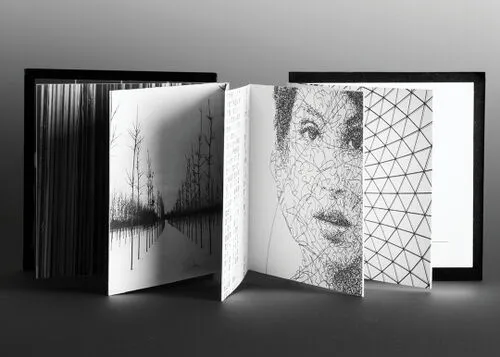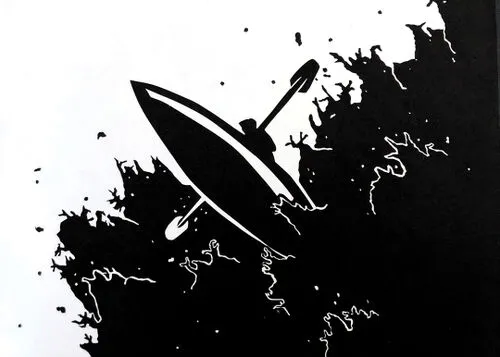 Alex Sanchez
ARTIST STATEMENT
My work reflects the ever-expansive dialogue of my intellectual and emotional engagement with the world. This conversation is expressed and challenged through a range of mediums such as ceramics, photography, cut paper, and graphic design. In this translation of self-exploration, I have both evolved my skill set as a craftsperson and my perspective as a visual designer.
As a child, I spent my life between two households and their strikingly different cultures. This gift has led me to explore the dichotomous nature of my own character and identity, aspects that have emerged as focal points of my present work both through its conception and in its execution. As an artist, I see my role as a vessel for the creative, my work as much a mystery to me as those who watch it unfold.
Relationships have become central to my art, those that connect me to the natural world and those that I share with the people in my life. In reflection of this concept, I have come to reconstruct the means by which I wield my art; more than an aspect of our visual world, it is a tool, it is an instrument and it is a gift. Spurred by the power of potential, I attempt to reimagine my conception of art's purpose through the use of form and convention.
BIOGRAPHY
Alex Sanchez was raised in the natural haven of the Pacific Northwest and it was there that her imagination bloomed amongst the brooks and trees. Drawn to the visual world from a young age, her work was once largely a collection of napkin scribbles completed in whatever black or red pen that could be found at the bottom of her mother's purse. Her work has since evolved in its form through a variety of expressions including ceramics, digital design, and cut paper. (Although scrap paper sketches remain a favored medium.) Adamant in the fact that she would not pursue a career in graphic design, it was upon completion of the Publication Design course at St. Catherine University that she now finds herself three years later, completing degrees in psychology and studio art with a focus in graphic design.
Throughout her time at St. Kate's, Alex has gained a variety of professional and creative experiences. During her freshman year, she designed Title IX posters for the campus community. She went on to become a Design Team member (2019) and a Design Team Lead (2020), as well as a contributor for Ariston, St. Catherine University's annual student art and literary publication. During 2019-2020, Alex also served as the graphic designer for The St. Kate's Empty Bowls Project. In 2017 and 2019, Alex's work was nominated by her professors for inclusion in the Student Art Forum, an annual exhibition of artwork by undergraduate students at Twin Cities educational institutions. In addition, she has had the joy of studying abroad in Chile, Nepal, and Italy. The three experiences, each unique in their own right, afforded her the opportunity to expand upon the creative means and methods in which she has explored and expressed emotion, relationships, dichotomies, and concepts.
---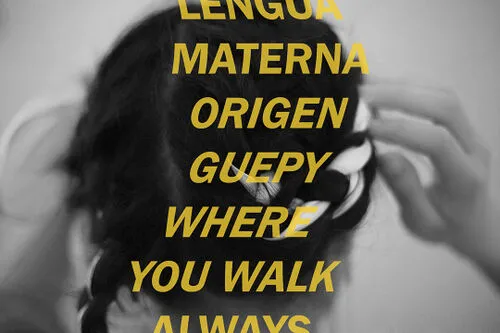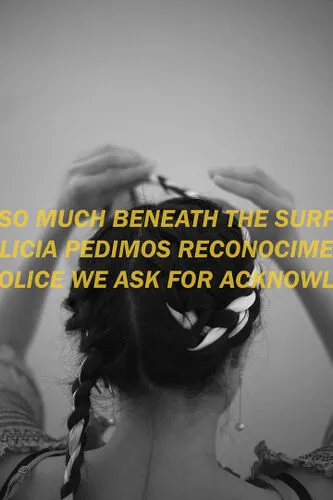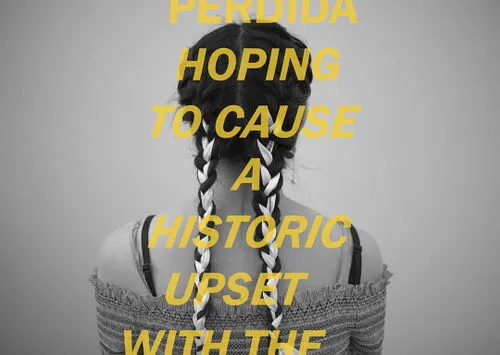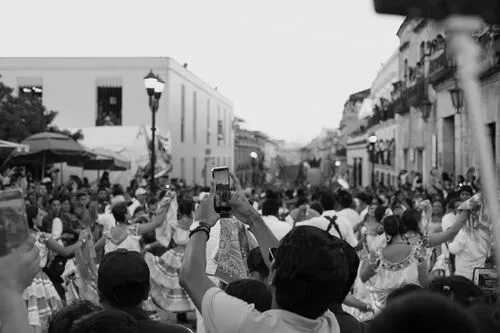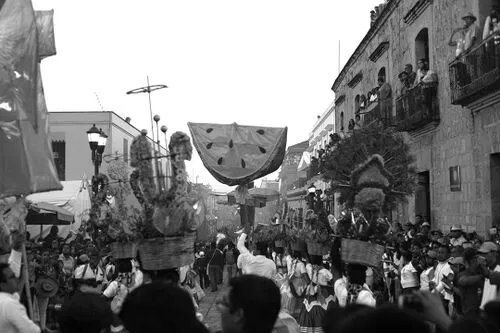 Emelin Ventura Gonzalez
ARTIST STATEMENT
My artistic practice is composed of photography and multimedia design. Through these mediums, I challenge myself to navigate complex subject matter such as diaspora identity and inter- and multi-cultural communications. This is most evident in my two series of images, Obscure and confused in the efforts to be defined and Andador Turístico. In Andador Turístico, the images depict a time of festivities in Oaxaca City, Mexico, reflecting my experience of this immersive celebratory environment, allowing the viewer to feel the community of the place. In my three-part series, Obscure and confused in the efforts to be defined, the portraits reveal my connection with hair braiding and use text to reveal the societal inequalities indigenous women like my ancestors have faced throughout history and today. By utilizing English, Spanish, and my family's two indigenous languages, Mixtec and Zapotec, I push for translations to expand beyond these four languages and hope all women who have felt suppressed about their origins can connect with these images and with me.
I seek to explore how visual media intersects with the global society. Coming from a community whose culture is celebrated in both traditional and modern art forms, I recognize that these art forms often merge to meet 'standards' of an urban area's fast-paced environment. For example, in my home community of Koreatown in Los Angeles, I have observed traditional architecture in an urban modern setting. Being able to look back to my roots while also anticipating the future of the place allowed me to see how art can be understood in many forms. I work to understand visual media and the ways it may further impact a new era in art and communication in our increasingly global world.
My practice consists of learning how my lived experience relates to the lived experiences of others. In addition, my art becomes a method of engaging with others to learn about art. My recent video series, Recalling Our Names, was inspired by Katayoun Amjadi's multimedia project, The Names We Change. Following Amjadi's method of shared storytelling around naming, I met women in my community and we exchanged stories of how our names were changed. I retell their stories through text and illustrations because I know too well of the way our minds make assumptions and create narratives about a person based on the way they look rather than really hearing their story. Through Recalling our Names, I hope viewers recognize themselves in these stories.
BIOGRAPHY
Emelin is a first-generation Oaxaqueña from Koreatown, Los Angeles, California. Her family now resides in Fort Worth, Texas, and she currently attends St. Catherine University. She will receive a BA in studio art in May 2020 with concentrations in photography and graphic design.
Emelin's first experience with image-making came from constructing her first pinhole camera out of an iPhone box, which ignited her passion for film photography. After her third year at St. Catherine, Emelin attended the Women's Art Institute where she explored her identity through the intersection of visual communication, photography and type design. Emelin is currently working on a new series of work, responding to the question, "What does it mean to be a feminist artist in 2020?"
Emelin honed her creative and leadership skills through several internships and volunteer roles in the art and art history department at St. Kate's. As a 2019-2020 intern for The Catherine G. Murphy Gallery, she assisted with a variety of exhibition-related projects, including the layout and design of the artist statement and biography binder for the show, Roots and Fruits: Exploring the History and Impact of the Women's Art Registry of Minnesota. In addition, she co-curated Ceramic Highlights from the St. Catherine University Fine Art Collection: Warren MacKenzie, Nan Bangs McKinnell, and James McKinnell, on view in the campus student center in March 2019, during the annual conference for The National Council on Education for the Ceramic Arts (NCECA). She also served as the Social Media Coordinator for NCECA @ St. Kate's, a series of five special conference exhibitions and events hosted by St. Catherine University. Emelin is a recipient of the Peter Lupori Scholarship and has been involved with Ariston for the past four years: during 2016-2018, she was a member of the design team, and this year she is the lead photographer.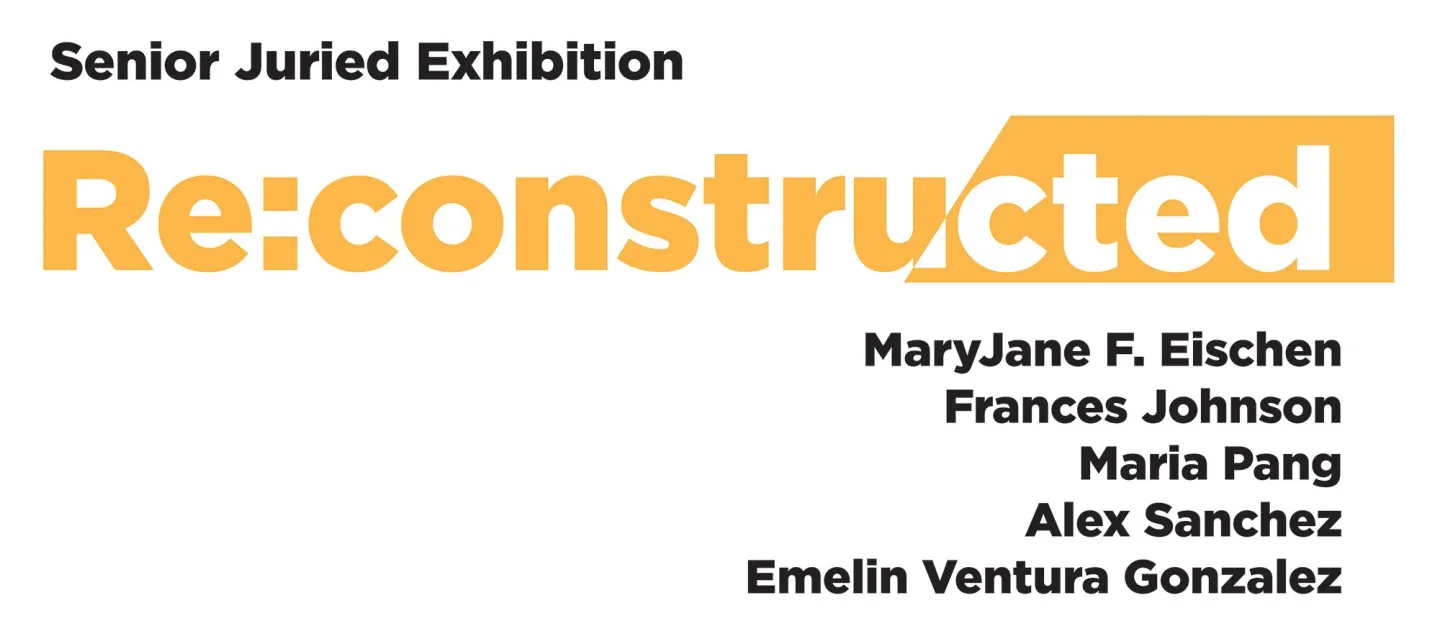 Image Gallery
Click an image to view in larger size