East & West Gallery
February 5, 2022
March 20, 2022
to
Curator:
Ánh-Hoa Thị Nguyễn
Artists:
Christine Nguyen, Dao Strom
Reception:
March 19, 5:30–7pm. Free and open to the public.
Music and Poetry/Spoken Word Performance by Dao Strom: Wednesday, March 16, 6:30pm
Join us for an in-person poetry and music performance by Dao Strom, 2021-2022 Amy Marie Sears Visiting Artist. Dao will perform songs and poems from her hybrid works, and she will be joined for bilingual (English-Vietnamese) poetry reading by translator Ly Thuy Nguyen. Space is limited to 35 guests, and spots will be reserved on a first-come, first-served basis. Please RSVP here by Sunday, March 14. [Update as of 3/15/22: the in-person event is now full.] Free and open to the public, masks required. This event will also be streamed online via Instagram Live (@stkatesgallery).
About Reverberating Bodies: This exhibition brings together the work of multimedia artists Christine Nguyen and Dao Strom. Inspired by the interconnectedness of nature and the cosmos, Christine Nguyen's lyrical, luminous and large-scale paintings are paired with a suspended mobile of hand-built ceramic forms that reference diatoms and atoms.
Strom describes herself as an artist "who works in three 'voices'—written, sung, visual—to contemplate hybridity and the intersection of personal and collective histories." She combines poetry, music, imagery and video to "explore themes of displacement, hauntings, mythos, memory, and echo." Strom is St. Catherine University's 2021-2022 Amy Marie Sears Memorial Visiting Artist.
With each body of work installed separately across two gallery wings, the curator envisions a rich dialogue between the work of the artists. Ánh-Hoa Thị Nguyễn explains: "both artists push the participants of their art to explore parts of their interior worlds that are intangible, ambiguous and ethereal. I am excited to see how this conversation develops and evolves."
---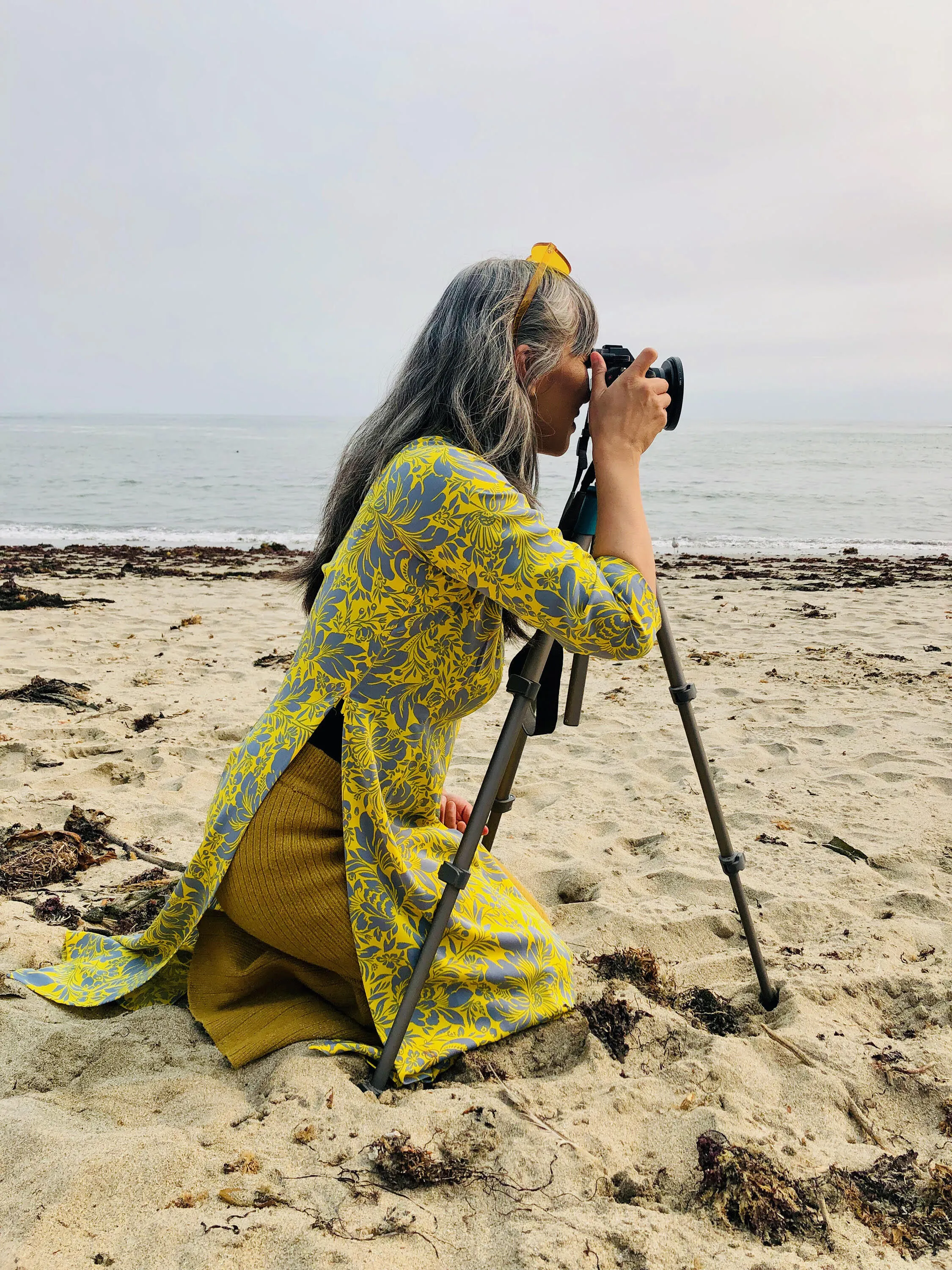 AMY MARIE SEARS VISITING ARTIST RESIDENCY
Dao Strom: Embodied Voices, Embodied Silences
March 14–18, 2022
During her week-long residency at St. Kate's, Dao Strom will guide students in exploring the relationship between image and text, text as visual material, visual and textual forms of soundings, and how it feels to write into (and out of) silences. Students will also engage in a collaborative exercise exploring the power of collective voicing. Questions they will consider include: In what ways might an image 'speak' that text cannot? How might words/text 'see' beyond or deeper into an image?
The annual Amy Marie Sears Memorial Visiting Artist Series invites a distinguished artist to St. Catherine University for a week-long residency. This series was established in honor of Amy Marie Sears, a promising 1995 studio art major who passed away in 1997.
Artist Talk with Dao Strom and Christine Nguyen, moderated by curator Ánh-Hoa Thị Nguyễn, February 16, 2022.

ALSO ON VIEW
De-Canon is a social + literary art experiment that centers works by BIPOC writers and artists, through "pop-up library" installations, publishing, and social art experimentation, with a mission to challenge and unsettle past and existing notions of what constitutes the North American literary "canon" as it has been taught into the 21st century. De-Canon has presented library installations at UNA Gallery and Milepost 5 in Portland, Oregon, between 2017-2019, accompanied by community events programming. In 2022, De-Canon is curating/editing an anthology of hybrid-literary works by women and nonbinary BIPOC writers, to be published in collaboration with Portland-based poetry press/record label, Fonograf Editions. Co-editors on this project are Dao Strom and Jyothi Natarajan. De-Canon was founded in 2017 by two poets, Dao Strom and Neil Aitken. De-Canon also maintains a website and blog of literary resources.

De-Canon [III] is the third occurrence of De-Canon as a "pop-up library" installation. The selection of books in the Catherine G. Murphy Art Gallery focuses on image-text, visual art, and poetry works by authors and artists of meaningful influence to the exhibiting artist, Dao Strom.

Another installation of De-Canon [III] books, centering diasporic Vietnamese authors, can be viewed in the library. For more information, visit the library's De-Canon Resource Guide.

Project Director/Co-Founder, Book Boxes Design: Dao Strom

For more information, visit: de-canon.com.
---
CURATOR'S STATEMENT
The first time I encountered the artwork of Christine Nguyen and Dao Strom was in March of 2018. I had been introduced to Dao through a fellow Vietnamese American writer who thought that she and I should connect. Dao was the editor of the Diasporic Vietnamese Artists Network's (DVAN) diaCRITICS online forum (https://dvan.org), and that spring she was the curator of Hướng Nước / Inheritance / Water, an art exhibit at the Portland Children's Museum in honor of Tết and the Lunar New Year. The show featured the work of contemporary Vietnamese American artists Trinh Mai, Christine Nguyen, Anna Vo, and a mini de-canon "pop-up library" installation of Vietnamese American literature.
Even though the exhibit was small and located in a humble, café-like seating area of the museum, it touched me deeply. Growing up in Minnesota there were not many examples of art made by Asian Americans, especially Vietnamese American women. The Asian "art" that I saw in the Minneapolis Institute of Art (Mia) were ancient artifacts and relics of the past and nothing that I could identify with in my poor, refugee Vietnamese girl reality. In museums and galleries, I often felt that I was only an observer distanced outside of the art, as though there was an invisible force field that did not allow me full access to the experience.
My engagement with Hướng Nước / Inheritance / Water began with language written by Dao: "We are inheritors. Of water. Of land. Of memories. Of histories we do not always choose. Of ancestors. Of ghosts. Of grief. Of ghosts of ancestors, culture, memory, trauma." I felt hands reaching out from the art—pulling my heart and body closer to its feminine energy. I saw images of Vietnamese people and words that I could relate to, books of poetry by Vietnamese women that inspired me, and colorful and mystical landscapes that spoke to my spirit in a language not of this earth. It was this profound experience that opened my consciousness to the true power of art and the importance of representation for me and my Vietnamese diaspora.
As I began the process of envisioning an installation for the Catherine G. Murphy Gallery, I had a similar exhibit in mind that would highlight a handful of esteemed Vietnamese American women artists in one wing of the gallery and a solo show for Dao, who is the Art and Art History Department's 2021-2022 Amy Marie Series Visiting Artist, in the other wing. However, due to the recent challenges (societal and political) that have occurred in the U.S. since the Covid-19 pandemic began in early 2020, my vision for this exhibition has changed because I have changed. I am no longer the same artist, and now, with honesty, empathy and vulnerability, I have different priorities as a curator.
While planning with Dao for her role as the visiting artist, she mentioned to me how wonderful it was for her to have the opportunity to exhibit her work and conceptualize in full and expansive ways. As much as I wanted to use my resources and privilege as a curator to bring to the center the talents and genius of several Vietnamese American women artists that I have long admired and respected, I realized that giving fewer artists more rewarding and holistic exhibition experiences, especially when they are established and have tremendous bodies of work, is actually more respectful of their artistry and more financially sustainable for them as professional artists.
The decision to change my curatorial focus from multiple artists to a solo exhibition of Christine Nguyen's work in the West Gallery also had a lot to do with the events of the last year and a half. Since the murder of George Floyd and the January 6th Insurrection, and the murder of Asian American women in the Atlanta spa shootings and rise of anti-Asian hate crimes, our society, university and especially our BIPOC students, faculty and staff, have experienced a tremendous amount of trauma.
I began to realize that my original vision for this exhibition reflected a purely intellectual approach. In order to create a more meaningful experience for our community, I needed to respond to "the needs of our time"—a tenet grounded in the mission of St. Kate's—and shift my vision to a more emotional and spiritual approach. I wanted to create an open and genuine opportunity for our community to engage with art in a cosmic, visceral and healing way.
I chose Christine's artwork because of its inclusivity and transcendent ability to communicate without words, and because even though it is not overtly "political" or focused on her Vietnamese American identity, it challenges notions of art as social justice in its capacity to bring beauty to the world, joy to the viewer, and a respite from the chaos in the world.
Another important aspect of both Dao and Christine's work is that each challenges stereotypes of what a "Vietnamese American" artist should do and create. Dao's work is intriguing because it lives in the in-between spaces that are contrary to academic expectations of reason and distinct "answers" and outcomes. She believes that sound can often penetrate the body, in a way that language cannot, and touch trauma that often eludes words and logic. Dao's work, in its interdisciplinary and multi-modal nature, and Christine's dynamic visual narratives, both expand on the ways that art can reverberate and express "voice" in non-verbal ways.
What makes this exhibition special is that Dao and Christine have collaborated together before, and although they have distinct aesthetics that are unique and contrasting, their work is similar in an "other worldly" way. Both artists push the participants of their art to explore parts of their interior worlds that are intangible, ambiguous and ethereal. I am excited to see how this conversation develops and evolves, and I am honored to be the conduit for this dialogue.
As the curator, I invite you to enter this dialogue and the ((portals)) into the worlds of Christine Nguyen and Dao Strom with your whole body, mind and spirit, and celebrate these amazing artists whose visions of awe and wonder brings brilliance to our world.
– Ánh-Hoa Thị Nguyễn, Curator
---
ABOUT THE ARTISTS
Christine Nguyen
Artist Statement:
 My work draws upon the imagery of nature, the sciences, and the cosmos, but it is not limited to a conventional reading of these realms. It imagines that the depths of the ocean reach into outer space, that through an organic prism, vision can fluctuate between the micro- and macroscopic. My practice is devoted to the natural world and its curiosities. It has been my inspiration and a place that I find meditative and complex but also mysterious. It has allowed me to continuously know more about the world we live in. I've been drawn to 19th-century Naturalists like Ernst Haeckel: biologist, philosopher, physician and artist; Anna Atkins: botanist and photographer; and Robert Fludd: cosmologist, astrologer, and occult philosopher, who believed that every plant in the world had its own equivalent star in the firmament, which I understand to mean that every plant has a corresponding star in the cosmos. Direct connections are made between the microcosmic earth and the macrocosmic celestial space.

For this exhibition, I created a new salt crystallized photo-based painting with an accompanying hanging ceramic piece made specifically for the gallery. Other works include: smaller salt crystallized photo-based paintings, salt crystallized spray paint pieces made from sunflowers and other collected vegetation, and cyanotypes.
The site-specific, large-scale photo-based painting piece is part of a series called Cosmic Garden, and is titled Cosmic Enchanted Garden. The image is a cosmic delight, with underwater caves and creatures underground, and a celestial cosmic garden-world above. The photo-based paintings are created by first drawing on layers of Mylar using inks, watercolors, pencil and markers with a spray-painted background. The image is then used as a negative in a photographic process in which the end result is an illuminated archival inkjet print. The print is then submerged in a super saturated salt water solution—the water is from collected snow water. Salt crystals begin to form and become embedded into the print as the water evaporates.

In front of the large-scale piece is a hanging mobile piece made up of multiple hand-built porcelain objects strung up to form a cloud-like structure. The hand-made forms reference diatoms and fossils. Diatoms are a major group of micro-algae found in oceans, waterways and soils throughout the world, while fossils are the remains or impression of prehistoric organisms preserved in a petrified from.

Cyanotypes are an early 19th-century photographic process that uses the sun to expose the UV-sensitive substrate, and water to wash and fix the print. The end result is a blue and white print. The works in the exhibit are sunflowers that are grown and then place on the paper to expose the paper, leaving an index of the flower and objects placed.

These works are a reminder to slow down and look around in our natural environment. These works also remind us of the importance to take care of ourselves and, to be kind to it and to others.

Artist Bio: Christine Nguyen was born and raised in California and currently resides in Denver, Colorado. She also works in Long Beach, California. She is a lover of animals, plants, and nature. She received her B.F.A from California State University, Long Beach and M.F.A from University of California, Irvine. Solo exhibitions of her work have been featured at the Hammer Museum (Project), Michael Kohn Gallery and Baik Art in Los Angeles, CA; Crisp-Ellert Art Museum, St. Augustine, FL; 10 Chancery Lane Gallery, Hong Kong; Pataphysical Society PDX, Portland, Oregon and Galerie Quynh, Vietnam. Her work has also been included in group exhibitions at the Kunsthalle zu Kiel, Kiel, Germany; Laguna Beach Art Museum, Laguna Beach, CA; Pasadena Museum of California Art, Pasadena, CA; Kleefield Art Museum, Long Beach, CA; San Art, Ho Chi Minh City, Vietnam; Cemeti Art House, Yogyakarta, Indonesia; Esther M. Klein Gallery, University Science Center, Philadelphia, PA ; IMAC, Tijuana, Mexico; Sprueth Magers Projekte, Munich, Germany; Dancing Elephants Project, Bogota, Columbia; and Churner and Churner, New York.

IG: @seamoonshe
Website: christinenguyen.art
Dao Strom
Artist Statement:
In this exhibit of sound and poetry, Dao Strom uses three manifestations of "voice"—poetic, sung, visual—to explore themes of displacement, hauntings, mythos, memory, and echo. These "song-poems" find their seeds in diasporic longing but are also an evocation—and invocation—of voice itself as a mythopoetic space for inhabitants of the in-between.
These songs cross countries and cultures. They began as "voicings" of sầu, which is a Vietnamese word for a particular kind of ache; a sorrow held deep and privately. They are sung from one shore to another, messages sent east to west and back west to east. The narrator of these songs is a lone woman traveler, a traveler who has been traveling a long while now. She travels through memory as well as through history. On the road behind her unwind ribbons of forgetting, tendrils of re-membering: a lost country, forgotten fathers, distant mothers, lost poetry, the long echoes of past wars now distorted yet still repeating… Sometimes the woman is a ghost wearing the mourning color of white; sometimes she is a flightless figure in black wings; a displaced daughter of the fairy bird-mother of legend. This winged daughter, though grounded, never fully lands. As an inheritor of this mythos of wings, she has been a child of circumstance, a witness, an exile, a diasporic being outcast (or freed) into hybridity; non-belonging. She sees history and she questions it, sometimes laments it, asks why we do not sing of it, asks also how do we sing beyond it. The woman-traveler sings to break the silence and in hopes the messages she has harbored out of distant places might now be heard in the new places she passes through. She sings also to vibrate new bodies of memory and feeling into the spaces she passes through. She makes poems into songs into fleeting, liminal homes.

Artist Bio: Dao Strom is an artist who works with three "voices"—written, sung, visual—to explore hybridity and the intersection of personal and collective histories. She is the author of the poetry collection, Instrument (Fonograf Editions, 2020), and its musical companion piece, Traveler's Ode (Antiquated Future Records, 2020); a bilingual poetry-art book, You Will Always Be Someone From Somewhere Else (AJAR Press, 2018); a hybrid-form memoir, We Were Meant To Be a Gentle People, and song cycle, East/West (2015); and two books of fiction, The Gentle Order of Girls and Boys (Counterpoint Press, 2019 reissue; 2006) and Grass Roof, Tin Roof (Mariner Books, 2003). Her work has received support from the Creative Capital Foundation, Literary Arts (Portland, OR), Precipice Fund, Oregon Arts Commission, National Endowment for the Arts, and others. She is co-founder and director of two collective art projects, She Who Has No Master(s); and De-Canon. Born in Vietnam, Strom grew up in the Sierra Nevada foothills of northern California and is a graduate of the Iowa Writers Workshop. She lives in Portland, Oregon.

IG/Twitter: @herandthesea
Website: daostrom.com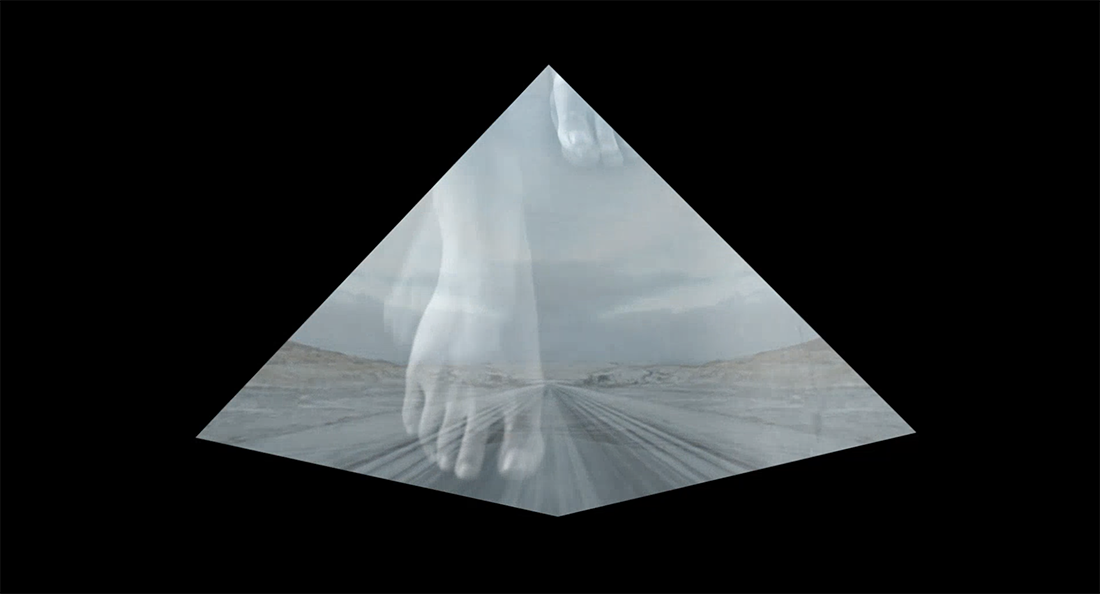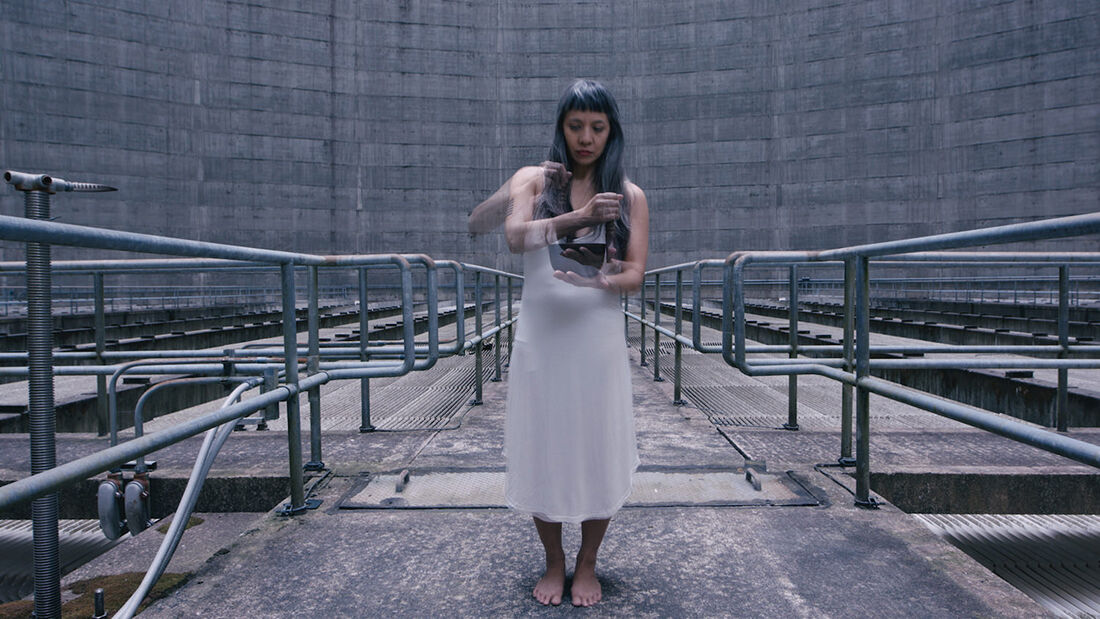 ABOUT THE CURATOR
Ánh-Hoa Thị Nguyễn
Ánh-Hoa Thị Nguyễn is a refugee, poet, community artist and educator. She holds an MFA in Creative Writing from Mills College in Oakland, California.

Her creative work has appeared in publications such as "Asian Pacific American Journal;" the Vietnamese Artists Collective anthology "AS IS: A Collection of Visual and Literary Works by Vietnamese American Artists;" the Asian American Women Artists Association anthology "Cheers to Muses: Contemporary Works by Asian American Women;" "Troubling Borders: An Anthology of Art and Literature by Southeast Asian Women in the Diaspora;" and "diaCRITICS," a project of the Diasporic Vietnamese Artists Network.

Ánh-Hoa has been a working board member of the Asian American Women Artists Association (AAWAA) and a creative member of the Vietnamese Artists Collective. She is the founder of Pomelo Press and creates self-published and hand bound artists books. She has been an Artist-in-Residence at the de Young Museum and Writer-in-Residence at Hedgebrook. Ánh-Hoa is a Voices of Our Nation Arts Foundation (VONA) alumna, Elizabeth George Foundation Fellow, and a Minnesota State Arts Board Artist Initiative Grant winner.

In 2018, Ánh-Hoa was the artist-in-residence for The Floating Library with her project Waves Enfolding: A Paper Memorial that honored lives lost during the Vietnamese refugee waves of 1954 and after the war in Vietnam and South East Asia, 1975-1992. She has been a teaching artist for Walker Art Center, Mia (Minneapolis Institute of Art), tpt (Twin Cities PBS), The Loft Literary Center, St. Catherine University, The East Side Freedom Library and Hennepin County Libraries.

Ánh-Hoa is currently a member of She Who Has No Master(s), a collective of women and gender-nonconforming writers of the Vietnamese diaspora. In addition to curating the exhibition Reverberating Bodies at The Catherine G. Murphy Gallery, she is the publisher/editor of the forthcoming book "Frame to Focus: Contemporary Vietnamese American Women Artists."
---
Image Gallery
Click an image to view in larger size