West Gallery
September 9, 2017
October 20, 2017
to
Reception:
Saturday, September 9, 6 – 8 p.m.
All events are free and open to the public
Vinyasa is a Sanskrit word meaning "to place in a special place." It is widely known as a yoga sequence that focuses on the flow of physical movement to experience an awakening, consciousness and thoughtful placement. Guided by Hannover Principles of Sustainable Design, this is an exhibition of contemporary fashions by Anupama Pasricha, chair of the Apparel, Merchandising and Design Department. Made from eco-friendly Indian fabrics, her designs are intentionally created to develop a heightened awareness of globalization and sustainability in contemporary clothing.
Pasricha was born in Delhi, India and has lived in the United States since 2001. She received her Master of Science degree in Textiles and Clothing from the University of Delhi and a Doctor of Philosophy in Family and Consumer Sciences Education from Iowa State University in Ames. She currently chairs the Apparel, Merchandising, and Design Department at St. Catherine University. Under her leadership, student participation in external design competitions has grown significantly. Her previous work has been exhibited at the Textile Center in Minneapolis, the Minnesota State Fair and the International Textiles and Apparel Association design exhibit. The textiles panels in this exhibition were previously displayed as part of Beyond Bollywood: Indian Americans Shape the Nation, a Smithsonian traveling exhibit at Minnesota Historical Society in 2016.
---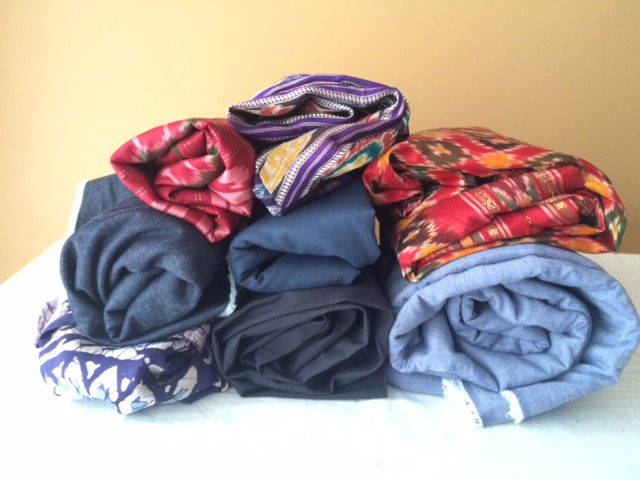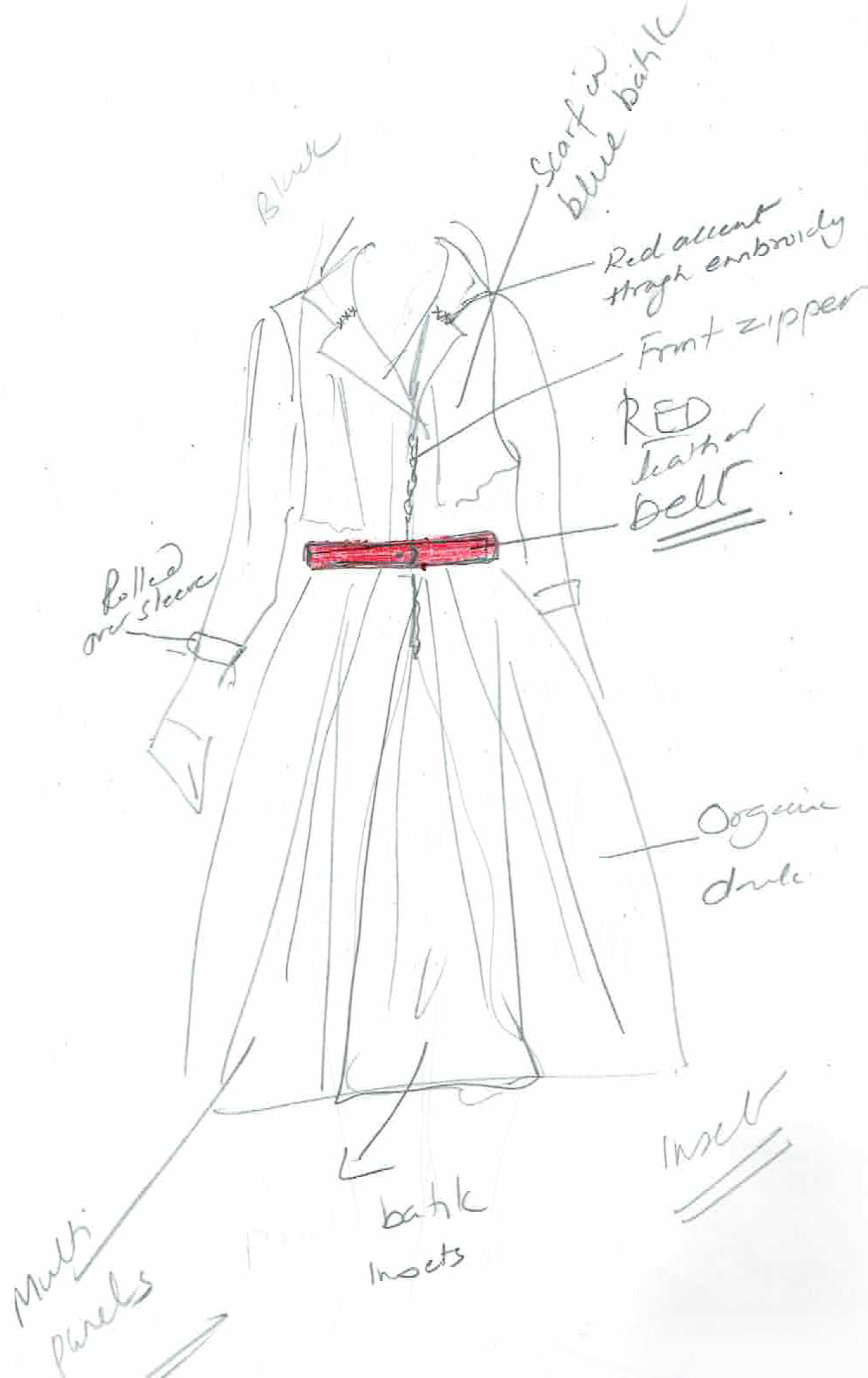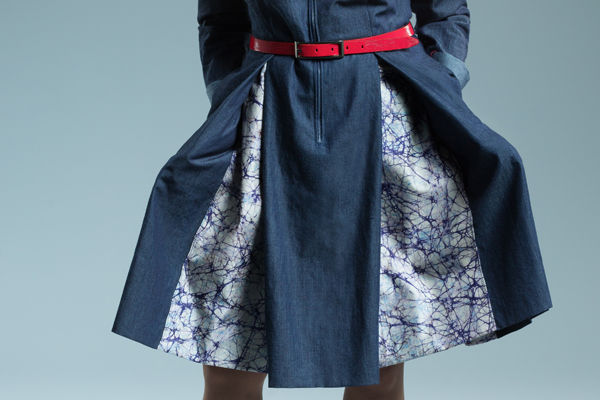 ARTIST STATEMENT
Anupama Pasricha
Sustainability is a core value in my aesthetic, and as an artist, I believe that designing with deep purpose illuminates the designer as an agent of change. My process, materials, and methods are consciously implemented to keep the environment and social responsibility within my perspective. Therefore, my fashion designs are created to empower women who not only value individuality, diversity and well-being, but also the environment. The pieces in this collection came together through a personal and passionate creative process driven by sustainability. Guided by Hannover Principles of Design for Sustainability, I have incorporated the following strategies in my fashion designs:
Use of artisan handcrafted materials.
Repurpose and reduce textile waste.
Use of Global Organic Textile Standard (GOTS) certified materials to complement and underline rich silks. GOTS is the highest certification for organic textiles and ensures that the materials meet both environmental and social standards for sustainability.
Use of recycled polyester thread.
Creation of high-quality, fashion-forward yet timeless, wearable, and inclusive designs that flatter and fit diverse individuals.
To carry out these strategies, I became very intentional about the selection and sourcing of my fabrics. I traveled to India and hand-picked old materials I could recycle as well as new materials that met GOTS certification. The fabrics I selected kindled my Indian roots and became a physical expression of my criteria for sustainability. Additionally, I researched economic, political, social, technological, and cultural aspects of contemporary fashion to create clothing designs that reflect the spirit of the times. I also sought to design a wardrobe that both reflects and anticipates women's various professional roles today and into the future.
My collection includes fabrics from my own sarees, an aspect that intimately connects me to sustainable creative practices. As they were no longer wearable, I repurposed them for my fashion designs. For this collection, I was specifically drawn to the sarees that were made from hand-crafted ikat and batik textiles. Both of these fabrics are resist-dyed, a process in which areas of material are blocked in patterns by tying or applying wax before applying dyes. The blocked areas are unable to receive dye, creating varying surface design patterns in color.
My appeal for these textiles – and the artful forms that typify them – comes from a profound appreciation of the handiwork required to make them. Handcrafted by village artisans in India, these dyed patterns require spatial orientation and mathematical expertise. At the same time, these textiles sustain the lives of the families who make them. Ikat and batik fabrics vary depending on the geographic and cultural region in which they are made, revealing a diverse material culture that is rich in a variety of fibers, yarns, weaves and pattern compositions.
The unmatched beauty of ikat and batik textiles is achieved through the controlled abstraction of their motifs. These fabrics inspired me to create wearable fashion designs that celebrate the superiority of the textiles, while also maintaining a style that is relevant to contemporary fashion design. By embroidering the bold surface designs of these textiles, my hands join those of the textile makers, lending an air of collaboration and novelty to this collection.
---
Brown Bag Q & A with Dr. Anupama Pasricha
Dr. Anu shares the influences, methods and processes behind her collection.
Image Gallery
Click an image to view in larger size